With the beginning of the Great Resignation and the Quiet Quitting trend, we've been bombarded with news about toxic workplaces, terrible company cultures, burnout, workplace mental health, etc.
Yet, does that mean these weren't part of our workplace reality before? I would say no.
It's just that the unfavorable aspects of a workplace or a company are much easier to pinpoint now and employees aren't as afraid to express themselves and turn their back on what's not working for them, mentally, financially, or otherwise.
Don't get me wrong, employers have their share of issues, too. Some went completely remote overnight, others had to let go of their people even though they perhaps didn't want to, and I'm sure many companies struggle(d) with unplanned financial losses and cuts.
However, we're not here to dwell on the past. We're here to reassess our present and discuss our future.
Since this isn't a one-woman job, I've reached out to experts across various industries, niches, and countries. All this to find out:
Their views about the current state of work,
The trends that might be shaping our business future, and
What's coming next.
In the first part of this expert round-up, we'll dive deeper into the way we work now and the why behind choosing one work model over another.
What's the current state of work?
Remember how I said we're going to reassess the present?
Well, one of the aspects of work I was curious to learn more about was the way we do our work now and what made us get here.
Unsurprisingly, the people I've reached out to had interesting and diverse takes on what the current state of work is and the trends that have been shaping it.
Check out what they shared with me.
Work is in transition
For Nadia Harris, the Founder of remoteworkadvocate.com, the current state of work is in a "transition mode". She explains that this actually translates to modifying the traditional and outdated approach to work:
"It seems clear that, at this stage, the world is shifting towards people-centric work practices. Whether we're talking about the necessity of well-being initiatives, mental health support, or workplace flexibility — all of this falls into the concept of focusing on people's needs. It's a major shift from the industrial people-management approach. I'm not a fortune teller, but I definitely rely on statistics that prove that outdated working patterns are being modified on a global scale."
Similarly, Jim Kalbach, Chief Evangelist at MURAL, also agrees that the state of work is in transition: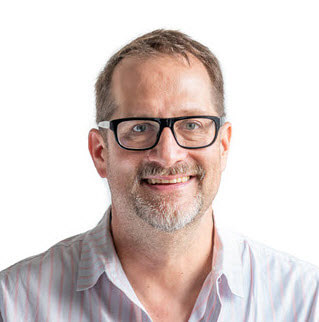 "Well, we're certainly in a state of transition, aren't we? Interesting times! While no one has a crystal ball and can truly predict the future, there are a few trends that will likely persist into the foreseeable future."
In line with Harris and Kalbach, Logan Mallory, Vice President of Marketing at Motivosity, shares the same view on what's currently happening with the way we work: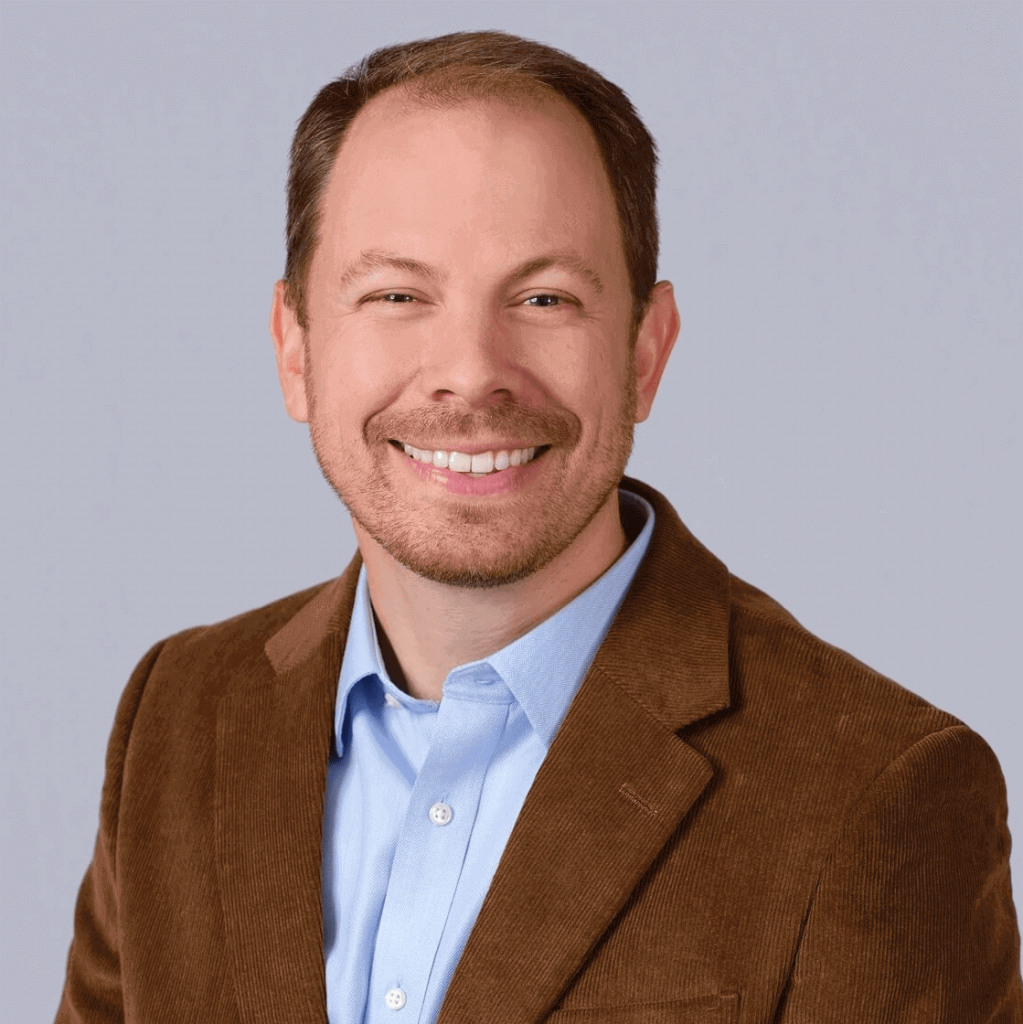 "The current state of work is in transition. Employers and employees are exploring how to play nice again. The status quo has been completely dismantled, and the expectations and possible realities are still aligning. Things that won't go away: employees expecting more from employers and a gig economy."
The bond between employers and employees has changed
For Bill Catlette, Partner at Contented Cow Partners, the current state of work assumes a change in the relationship between employers and employees.
What does he mean by that? Catlette elaborates: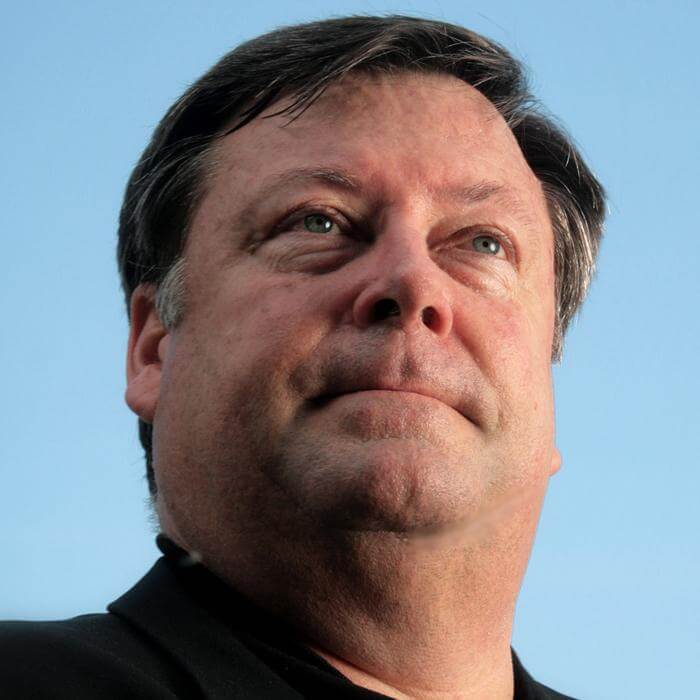 "Work (aka 'labor') is in a state of flux in terms of how it is organized, who it is performed for, where it is performed, and the terms of the deal.
British management scholar and author, Charles Handy, suggests that, in the main, those organizations we've long known as 'employers' are now better thought of as 'organizers of work', suggesting that the bond between employer and employee has become far more transactional than relational. He's onto something."
To help us visualize his insights better, Catlette explained them through an example: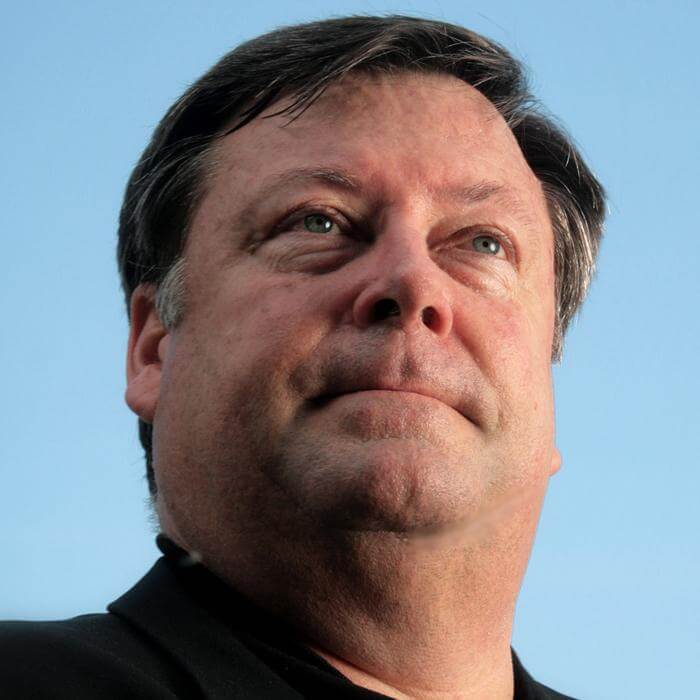 "Ten years ago, if you asked a limo/sedan driver who they worked for, they might have responded that they were employed by Boston Coach in Manhattan. Today, they might respond to the effect that they drive for Uber, Lyft, Yellow Cab, and Boston Coach simultaneously, depending on location and the time of day.
Similarly, an aircraft pilot who ten years ago would have responded that they were a Boeing 757 pilot for United might be more inclined to reply to the effect that they are a pilot, with no tip of the cap to the organization whatsoever."
He concludes with: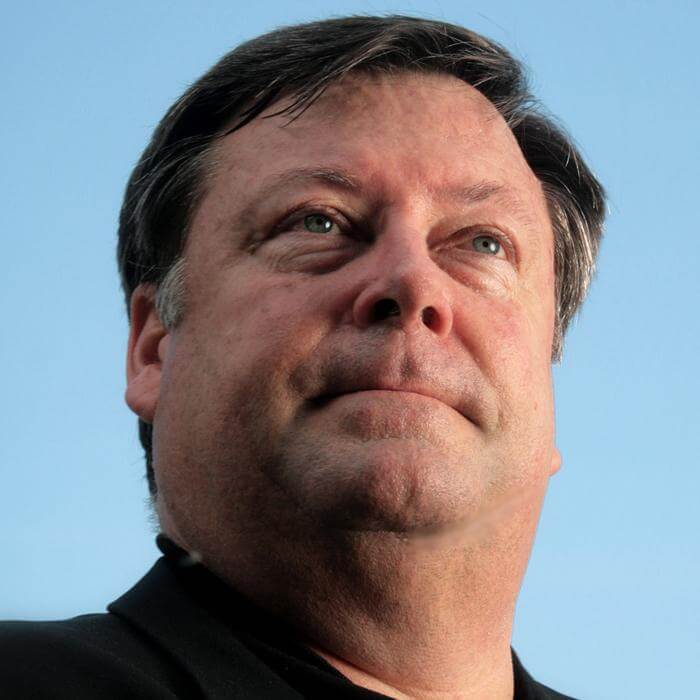 "We're deconstructing the traditional working relationship at a rapid rate."
I think he's spot on, don't you?
The concept of the workplace is being revisited
Now, according to Dr. Daniel Wheatley, Associate Professor in Business and Labour Economics at the University of Birmingham, our work is also fast-changing.
He argues that the sudden shift to remote and hybrid work has led us to revisit and rethink the entire concept of a workplace.
In his words: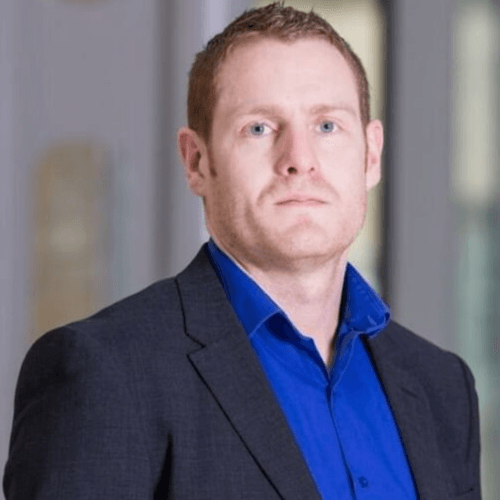 "Paid work is in a state of flux, following the enforced shift to remote and hybrid work in response to the global pandemic in 2020.
The large-scale shift in the location and timing of work has resulted in a widespread rethinking of the workplace and driven debates around the future of work — including experiments in the application of a 4-day working week, remote and hybrid working, and highly flexible forms of employment including gig working."
Dr. Wheatley believes that these changes will pave the way for revisiting a successful workplace, among other things: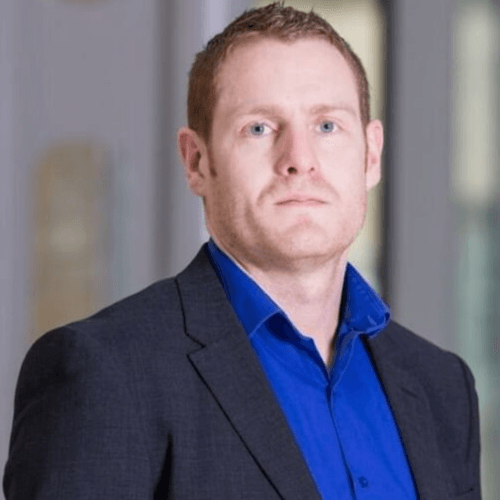 "These changes pose several opportunities and challenges for the future of work, providing a platform for paid work to be revisited and flexibility and employee well-being to be put at the center of a healthy and successful workplace."
Tradition doesn't mean success
As Jossie Haines, CEO and Founder of Jossie Haines Consulting, sees it, breaking away from the traditional approach to work is a good thing: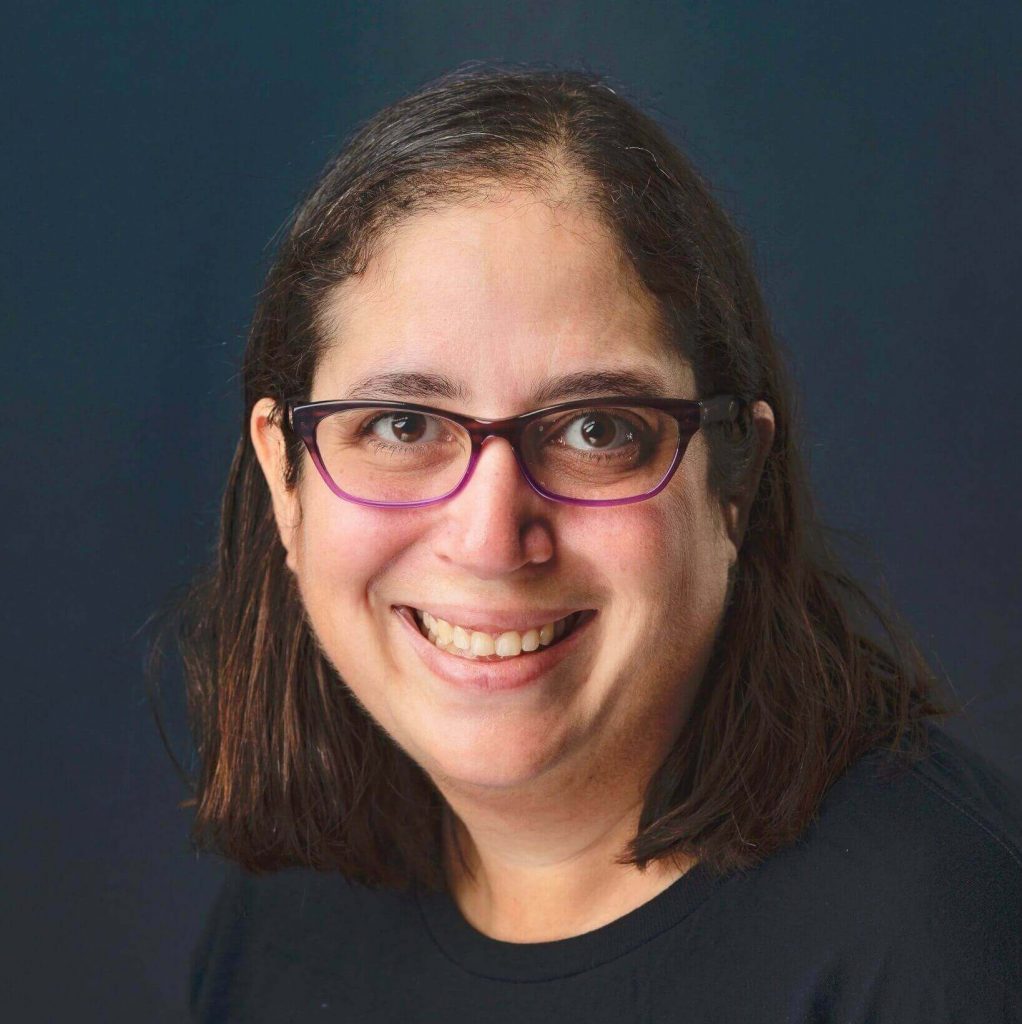 "I think we're in a pivotal time when it comes to the state of work. The last 2 years have shown that the traditional rule book of 9–5 and 5 days a week in the office is not necessary for success. Especially the new generation wants both flexibility and companies that truly care about the greater good — which means DEI is more crucial than ever."
The fallout of COVID-19 and the Great Resignation still impact our work
For Art Shaikh, Founder & CEO of CircleIt, we are still being influenced by COVID-19 and the Great Resignation: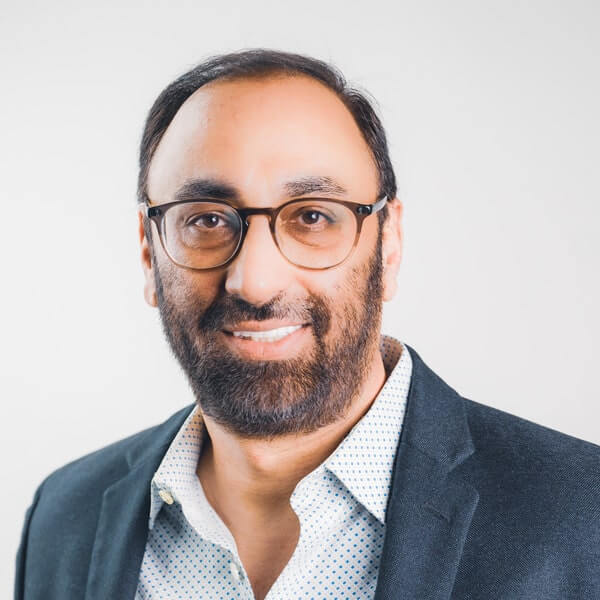 "The current state of work is still being impacted by the fallout of COVID-19 and the Great Resignation. Recent news about workers refusing to RTO at various companies is causing friction. I think that certain trends will keep up for the foreseeable future."
The Founder of Spread Great Ideas and CallerSmart (two 100% remote companies), Brian David Crane, also thinks that COVID-19 sped up the evolution of work as we know it. 
Having adopted the fully remote work policy long before it became mainstream, Crane is a firm believer in its benefits for both employees and employers: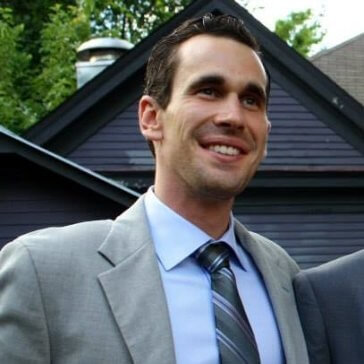 "The current state of work is rapidly evolving, a trend that COVID-19 boosted as more and more companies look into adapting hybrid or remote work as part of their work policies. The current state of work is here to stay, whether it is remote first companies, 4-day work weeks, mental health support, or paid mental health days. Both employers and employees benefit from this as technological advances, internet penetration, and automation helps businesses free themselves from the logistics of a physical location."
From the perspective of Chris Dyer, International Keynote Speaker, Consultant, and Bestselling Author, the way we work is still being affected by other external factors, too: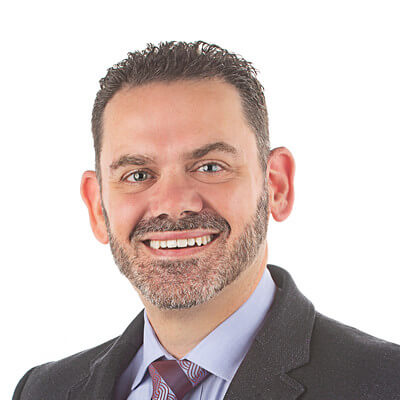 "The current state of work is nothing less than wonky. A fundamental shift in how we work and the priorities of employees has been largely impacted by outside forces versus internal direction. A pandemic, labor shortages, the Great Resignation, Quiet Quitting, and now a looming recession are all impacting what we call work."
Working is more transparent
As Jordan Carroll, Founder of The Remote Job Club and The Remote Job Coach, sees it, the way we work is and should continue to be as transparent as possible:
"Remote is the default! I actually am surprised when I see a job that's listed as solely on-site now.
I also think that, with transparency of pay, we're going to start seeing some interesting discussions around remote pay models. Companies like Buffer (that have a pay calculator) will lead the way in a lot of these discussions as examples. There are also some, like Gumroad, that pay the same regardless of location. There's going to be a lot of debate about this."
There's a lot of pressure on organizations and leaders
The current state of work has put a lot of pressure on leaders and companies to make sure their employees are satisfied and thriving, Catherine Rymsha, a visiting Lecturer at the University of Massachusetts Lowell and the author of The Leadership Decision, observes.
What makes a difference in the workplace setting now is genuine care for the people, she argues: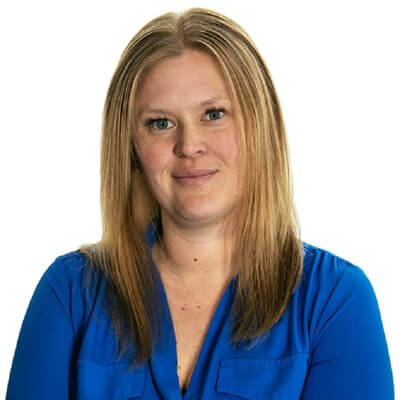 "I coach and develop leaders and see that they struggle with talking about their own purpose and how to support their own team members in living theirs.
There's even more pressure on organizations and leaders to help support employee goals, motivators, and careers to help employees feel more fulfilled and engaged. And, while the perks may be nice, it seems like people can overlook some of these aspects and hit the office if they feel like their manager cares or if they feel like they are living in alignment with their own values and goals."
Rymsha believes that the pressure will continue even after the pandemic is over: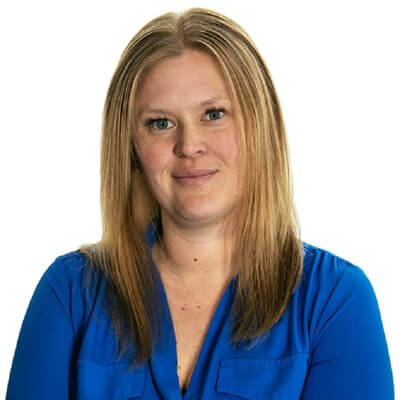 "Post-pandemic, this is going to be a demand placing more pressure on managers to address and organizations to ensure they're better aligned with their people as people and not just 'employees'."
Employees have more say in what matters at work
From the point of view of Tamara Spasojevic, Talent Acquisition Manager at CAKE.COM, the state of work is in much better shape than before. Mostly because employees can enjoy and participate in establishing better workplace conditions.
Spasojevic expands on this idea: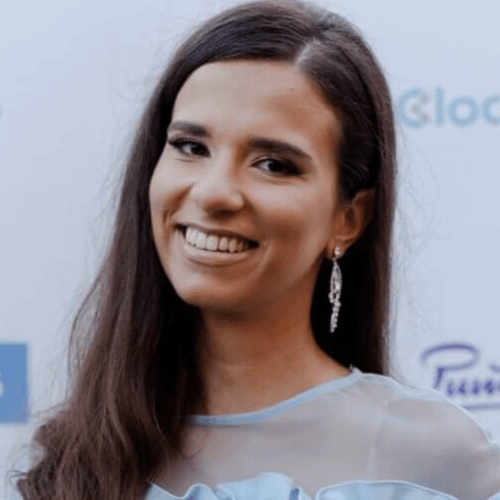 "I think that the current state of work is much better and more favorable than before. While before it was unthinkable for someone to work from home and have meetings online, today it has become normal. I believe that many companies see the benefits of such work and will try to make it possible for their employees in the future."
Her colleague, Milan Tankosic, Customer Support Manager at CAKE.COM, believes that one great thing came out of the pandemic — the employees are now dictating workplace trends.
He says: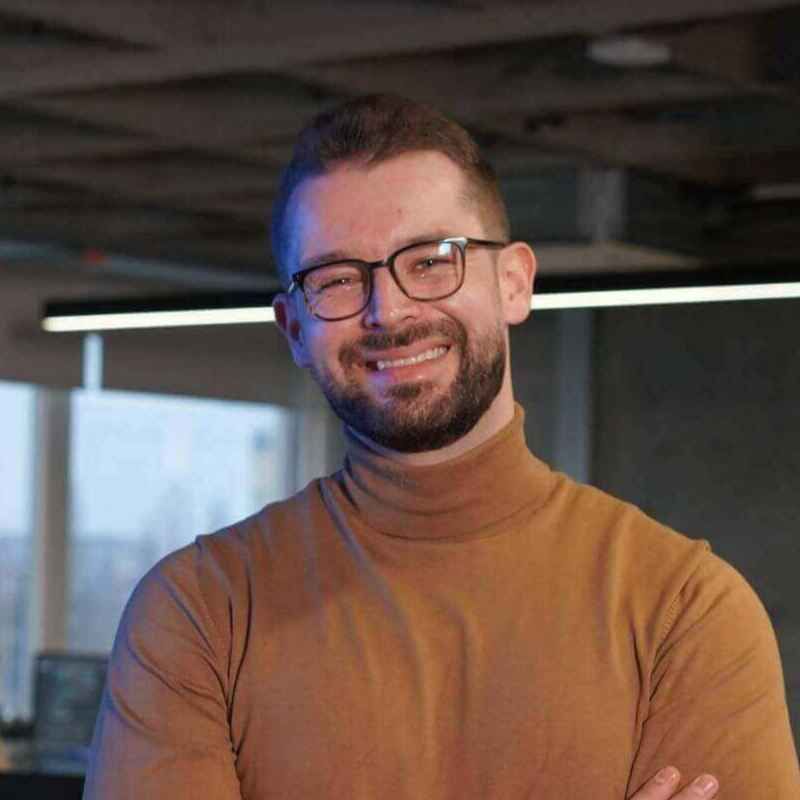 "The 2020 pandemic created a new perspective on many things, one of them definitely being the way we organize ourselves when it comes to working. The best option that came out from that was giving employees the opportunity to have a say in which setting they wish to work in."
Human-centered workplaces are taking over
According to Sally Clarke, Co-director of Human Leaders and Wellbeing and Burnout Researcher and Expert, the focus has changed and people can now shape the way of working.
For her, this means paving the way for empathetic leadership and a more human-centered workplace: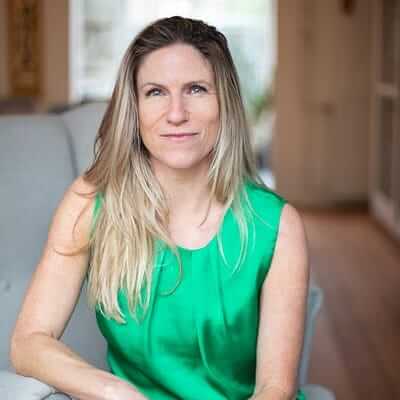 "We have an incredible opportunity right now to shift the way we work — we will see some companies struggle, lag behind, and lose viability. Others will take this chance to reassess and rejuvenate their entire approach so that the focus is human-centered, planet-friendly, sustainable at the micro and macro level, and longtermist."
Several tools are enabling this important and much-needed change, Clarke explains: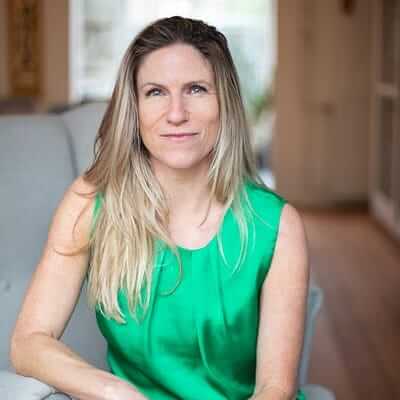 "The 4-day week (at the same pay) is proving to be a powerful tool for this change. Additionally, the focus will shift from mental health support to preventing workplace issues, which cause mental health issues in the first place."
Work is in need of a reinvention
Other leading minds feel that the way we work still needs to — and probably will — change even more. That's what Lavinia Iosub, Managing Partner at Livit and Founder of Remote Skills Academy, shared with me: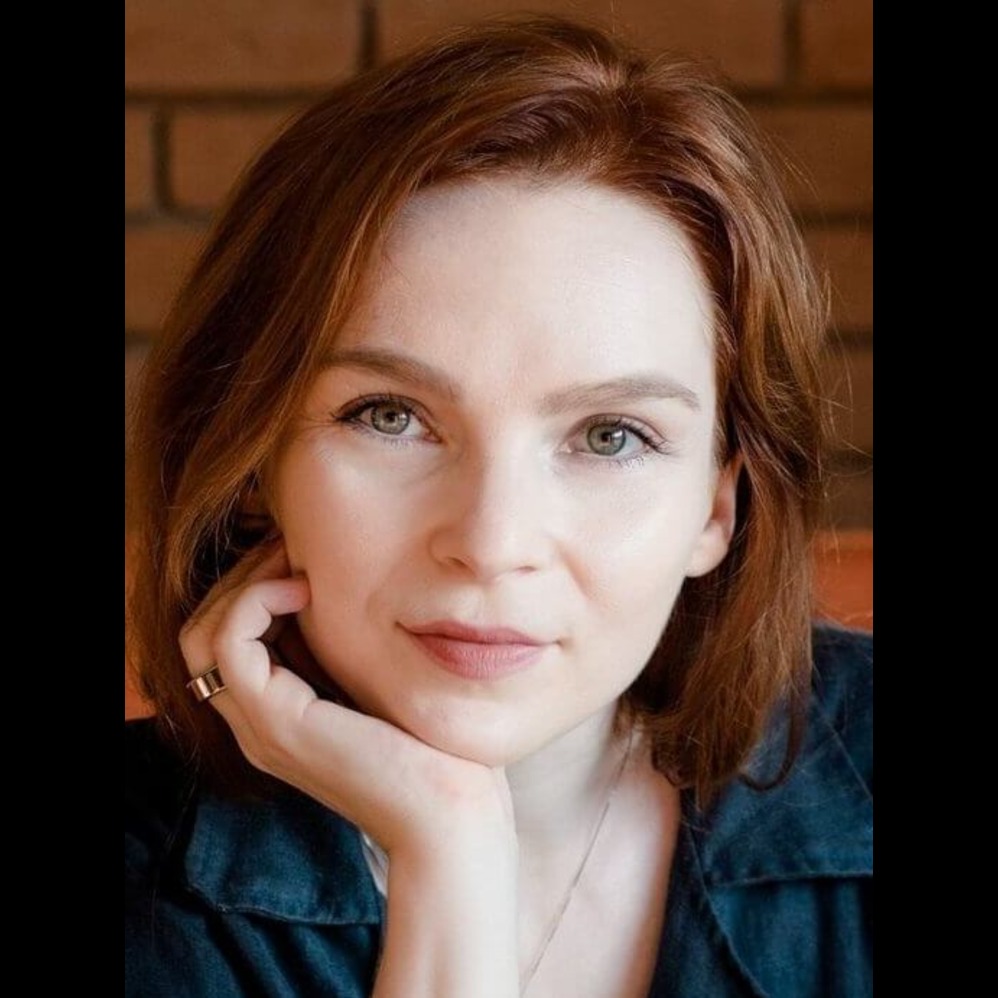 "I believe work is something people will do even when everything will be automated, taken care of by algorithms, AIs, robots, and (some) countries will pay out Universal Base Income to their citizens. Because we, humans, have an innate need for self-actualization, belonging, and meaning — and those needs often get expressed through what we call work."
Furthermore, Iosub believes that the traditional concept of work has been the main cause of people's unhappiness — and that's what is currently changing: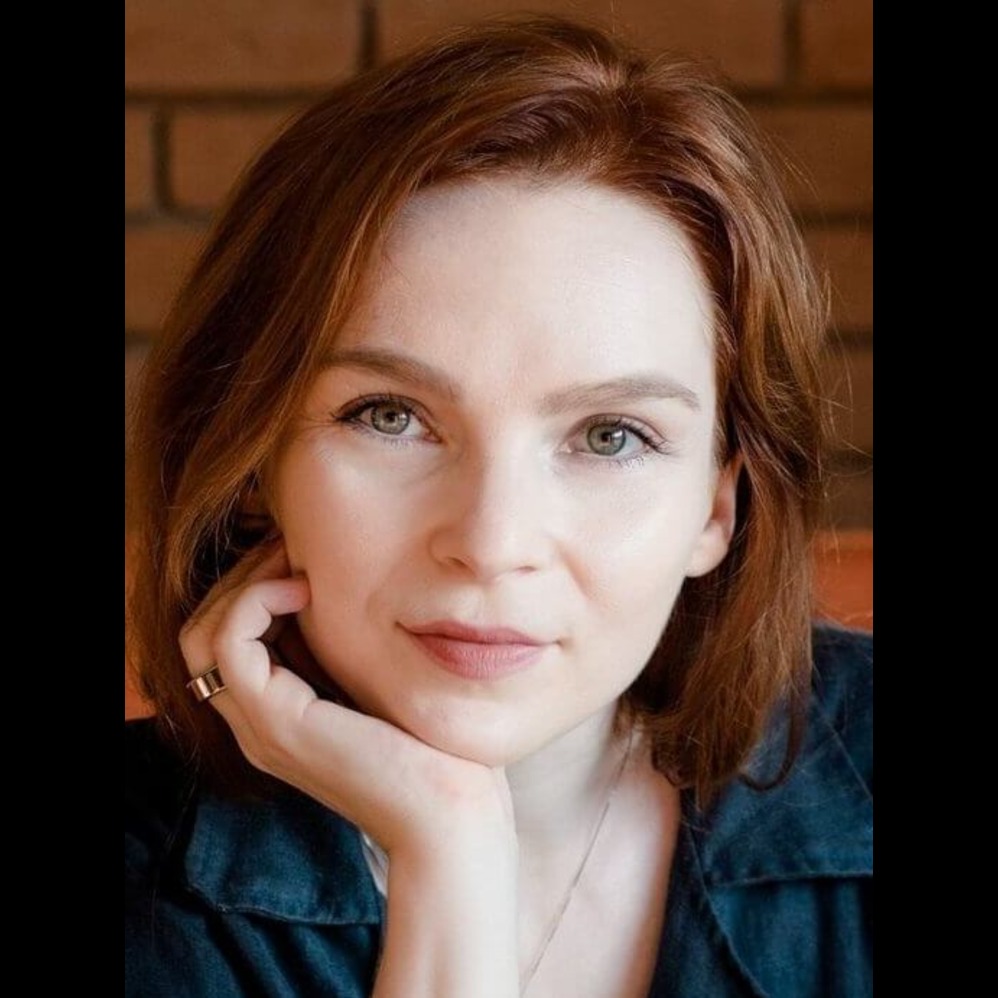 "Work (or the way we traditionally thought of it) is making people miserable — it's broken and in need of a reinvention, which is currently underway. The 4-day workweek, remote-first companies, mental health support, and more are part of that reinvention."
The excitement is high
For many, what's happening with work at the moment is pretty exciting, too. That's what Jackie Leavitt, Editor In Chief at Cloudwards, shared with me: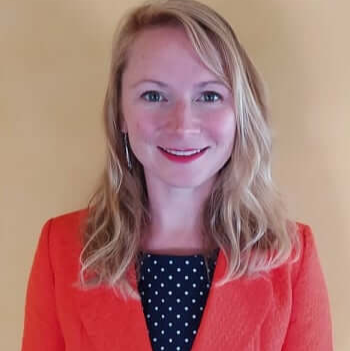 "The current state of online work is very exciting. The pandemic forced many companies to reimagine the way their employees work, including working fully in the cloud with collaboration tools, project management tools, cloud storage services, and VoIP apps. Even though some companies are trying to return to in-person work, more are taking this opportunity to question how we all can work smarter, rather than harder."
Similarly, Nate Martin, the Co-Founder & CEO of Puzzle Break, believes that the excitement about work is at its peak, with employers being courageous enough to experiment with workplace trends.
In his words: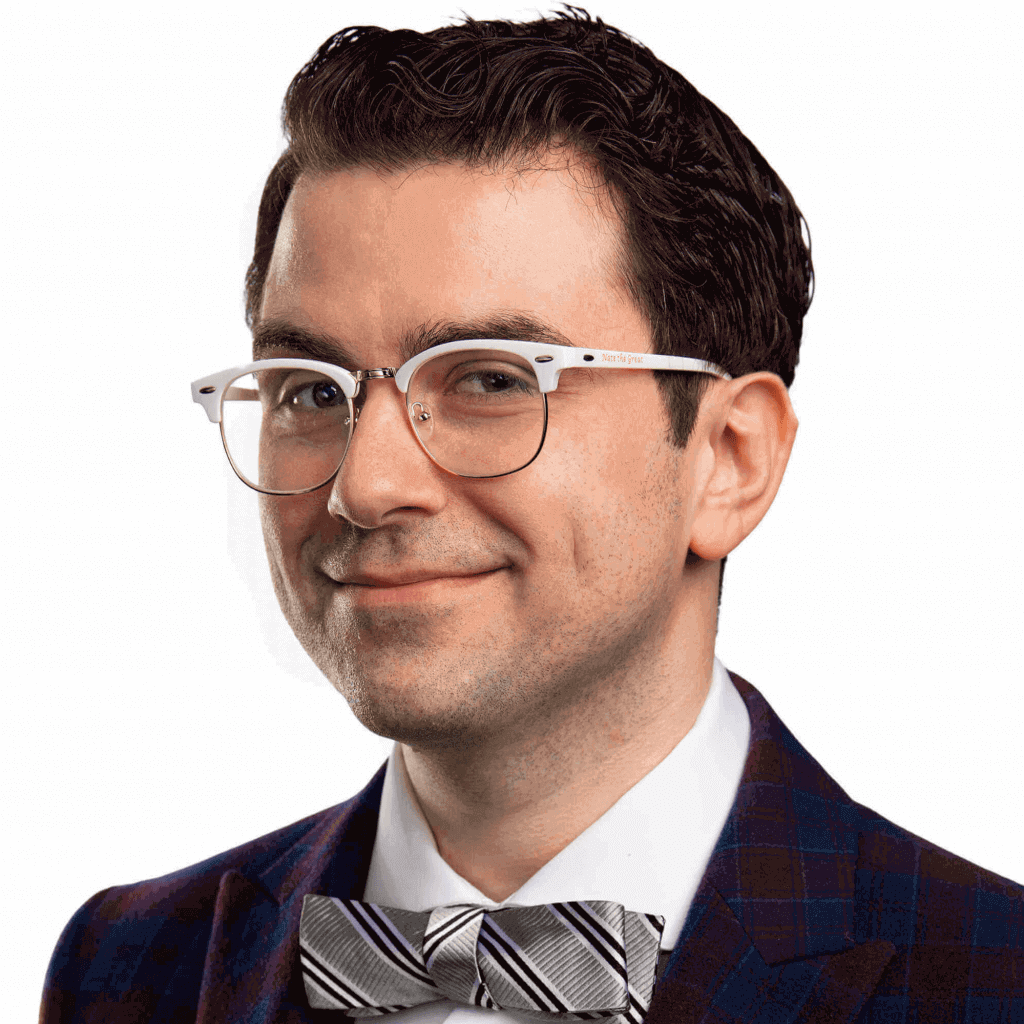 "The current state of work can be summed up in one word: 'dynamic'. Employers across the globe are throwing everything at the wall to see what sticks, and it's never been a more exciting time! Remote work is *definitely* here to stay. So is the hybrid model. 4-day workweeks? Absolutely. And, you know what? So are all the traditional models.
We are seeing unprecedented levels of bifurcation as each and every employer is discovering what uniquely works for them."
—
Huh, many things are going on in the business world!
For me, the greatest parts are employee engagement in workplace organization and the fact that we are still in a state of flux. It's pretty amazing to take a moment to appreciate the long way we've come to move past toxic company cultures and demising workplaces.
However, the debate is ongoing about the business trends that will stick long enough to shape the future of our work.
Let's see what my contributors think about the business trends that will stick.
What business trends might stick?
Some of us used to enjoy certain business trends long before the pandemic hit, and some trends came much later. Now, we are witnessing the global experimenting that allows companies, employers, and employees to see what fits them and what doesn't.
While it's true that most companies now operate under the hybrid or remote work model, that's not the only thing that might stick even in the future.
Here's what other workplace trends might be shaping the future of the way we work.
Trend #1: No one-size-fits-all work model
According to Shaikh, all the work models that exist will continue to exist beyond the present moment. He believes that the world can't stick to just one work model: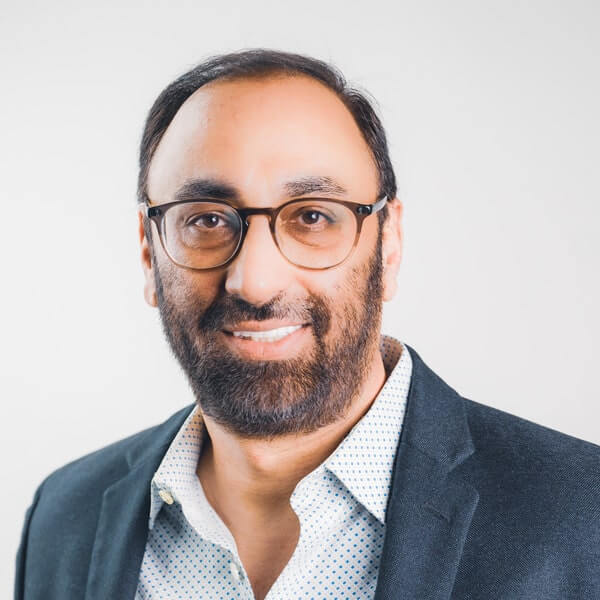 "Hybrid, remote-first, and office-only cultures will all continue to exist. I don't believe the entire world will adopt one model or another. I think that 4-day work weeks will become more and more prevalent, as it may end up providing balance for companies that want to have an office-only work model and their employees looking for remote or hybrid work."
Likewise, Marisa Eikenberry, Web Developer at the Kevin Eikenberry group and the Long-Distance Worklife Podcast Co-host, also feels that hybrid is the new norm, despite the fact that some companies have been trying to reintroduce mandatory office workdays: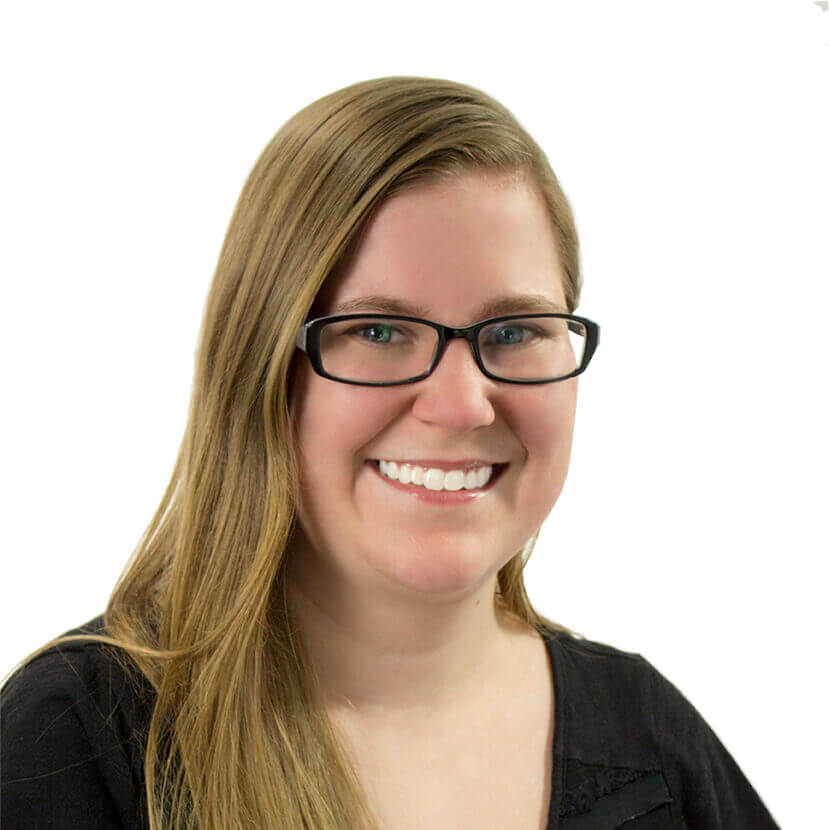 "It's hard to say now that so many companies are trying to figure out a return to work or even attempting to mandate in-office days.
But I think, on average, we're going to see a lot more hybrid teams than we've seen pre-pandemic. You're going to have a mix of people that work remotely all the time, some that may stay in the office all the time, and those that do both.
And I think you'll find every scenario in the same company. (I know that's true for us at The Kevin Eikenberry Group.)"
Trend #2: 4-day workweek
According to Valentina Thörner, Independent consultant at RemoteThatWorks, many of the current business trends are "highly localized to the tech and the SaaS industry, where a 4-day workweek and working remotely is a possibility."
She argues that the many trends we are enjoying now are showing us that "a different way of working is definitely possible."
One aspect of this different way of work assumes implementing a 4-day workweek successfully: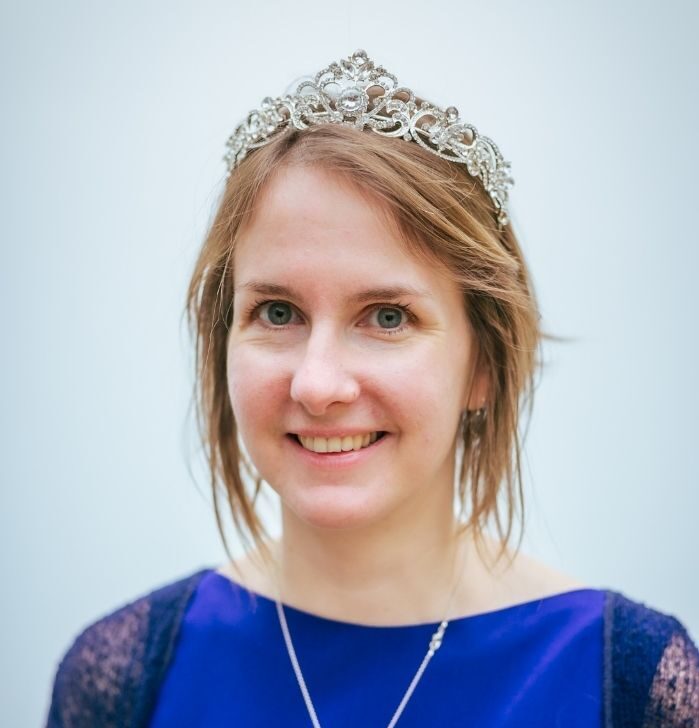 "The 4-day work week hopefully gets us to a point where the 40-hour work week isn't the default anymore, but a 32 (or less) hour work week is "good enough". If we can combine this with the flexibility to work these 32 hours, not necessarily on 4 specific days, that would make life so much easier for everyone."
Trend #3: Work happening everywhere
For others, like Kalbach, traditional office work isn't a viable option anymore. He believes that work is and will continue to happen just about anywhere in the world: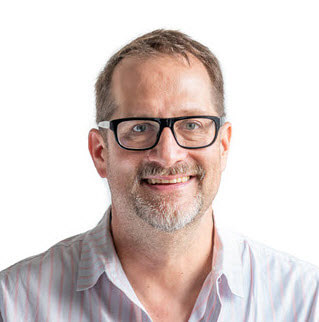 "First, the primacy of the physical office has been challenged and, in most cases, severely diminished. We've proven that work can happen everywhere there's a WiFi connection, and employees will continue to expect work-from-anywhere options. We'll see more and more remote-friendly companies catering to this expectation."
The keyword here is fluidity, as Kalbach himself explains: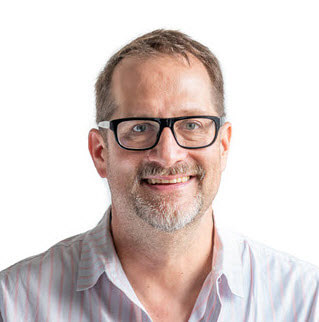 "As a result, the collaboration will be fluid, constantly moving in and out of different modes and workstyles — sometimes all remote, sometimes mixed (e.g., half in-person, half remote). Working in pure digital formats, even when in-person, will be key to making this fluidity happen."
Trend #4: A healthy company culture becoming the norm
One of the key things the global crisis revealed is that we need to focus more on our company culture, Giorgia Savic, Team Culture Facilitator and Consultant, argues.
It's not just about the culture though, Savic notes — it's also about truly hearing your employees and making sure to take into account their desires and needs: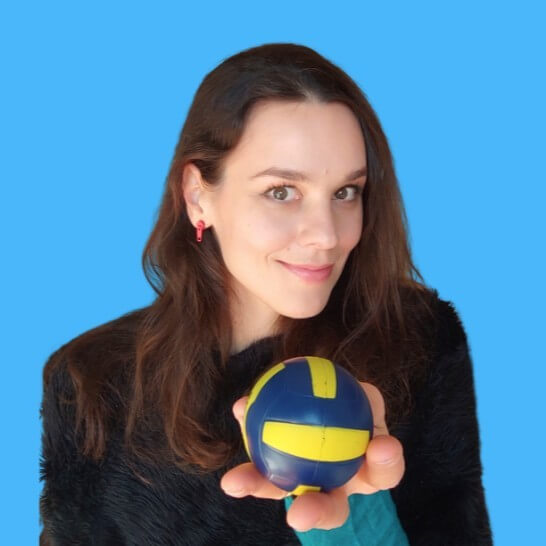 "The crisis has revealed the importance of culture and its influence on employees.
For example, I know companies that found the remote work experience during the pandemic so productive that they decided to keep working remotely. They managed to keep the culture alive through constant communication.
I've recently spoken with two CEOs who say that it was their people who asked to come back to the office because physical closeness to their colleagues sparks their creativity. This too is a story of satisfied employees, because they were listened to."
Companies that focus solely on control and results tear apart company cultures, kill employee spirit, and push people into burnout, Savic explains: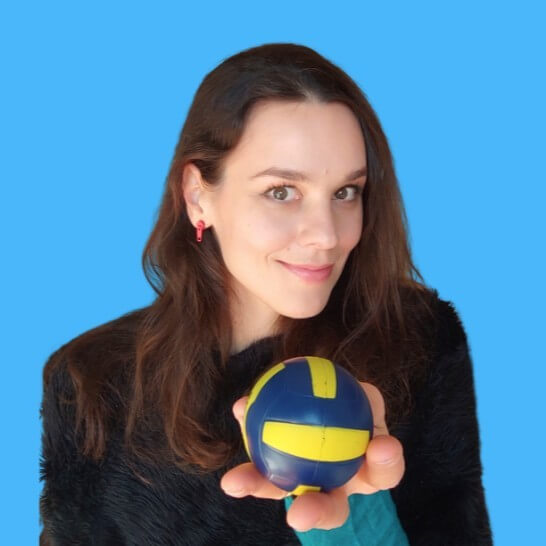 "There are companies that insist on prioritizing control over results, causing employees to work around the clock and eventually burn out.
Factors like this lack of trust in employees' intentions, together with toxic culture and disrespect, are now related to the trends known as the Great Resignation and Quiet Quitting. People don't want to settle for bad conditions at work, they say "NO" to protect their mental health."
Employees have only recently gained the strength to say "No" in the workplace — a trend that finally exposed the desperate need for workplace reinvention.
Healthy company cultures take genuine care of their employees: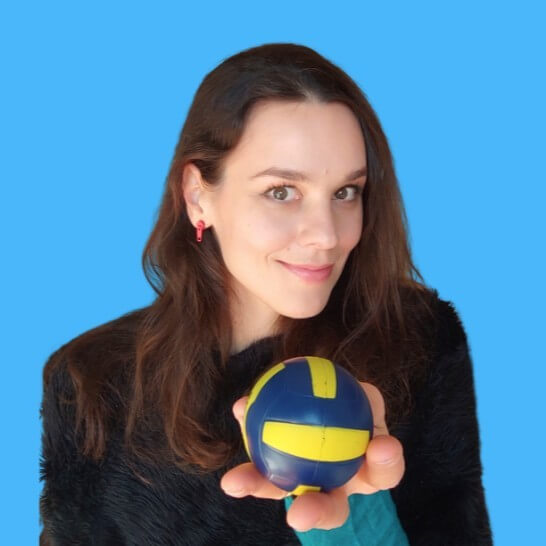 "People shouldn't survive work. People should thrive at work. The key is listening to them and being genuinely interested in helping them do their jobs by giving them the conditions they need."
Trend #5: Work being purposeful
For Rymsha, following generic workplace trends doesn't cut through the noise. When companies manage to provide purpose to their employees, that's what actually makes a difference: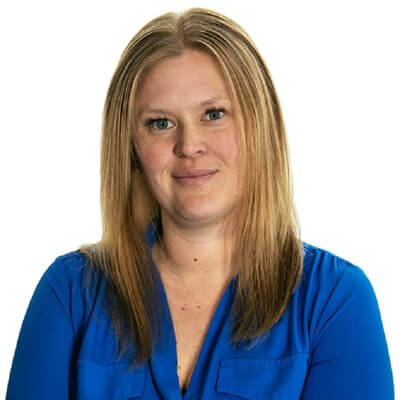 "There are so many inspiring and balanced-geared trends out there that are helping employees on different levels. Yet, the one thing I see constantly is that, regardless of the perks, trends, or location (whether in the office or virtual), the future of work is going to depend even more on employees finding and fulfilling their purpose."
Trend #6: Productivity retaining its importance
Savic also says that "the current state of work was the future of work in 2020." She expects productivity to stay the focus of the way we work but also predicts a more comprehensive approach to the employee experience: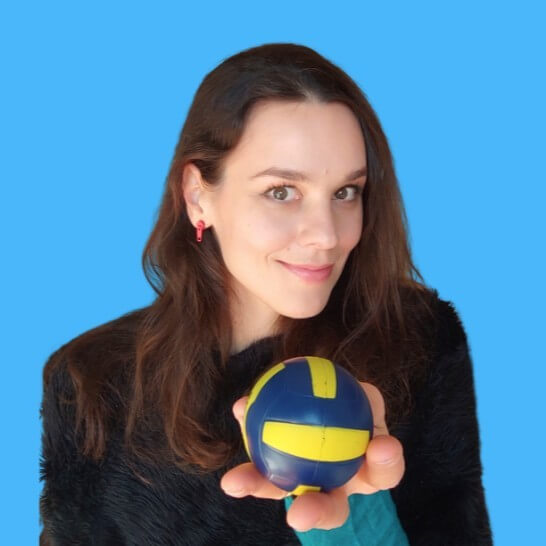 "The trends that will stick will be those that bring more productivity.
The trend that is here to stay is the enhanced, inspiring, enlightening employee experience.
It's getting more important to attract the right people and keep them inside the company, which can be achieved primarily through the creation and maintenance of a healthy culture that helps employees use their strengths at work, see the concrete impact that they make on the customer, and feel valued."
Leavitt admits she's curious to see how companies and organizations will tackle a 4-day workweek and what effects this and other trends will have on employees' overall productivity levels.
She considers these trends to be supportive of a better work-life balance: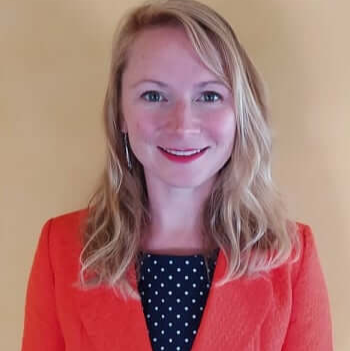 "I'm also very curious about other experiments, such as tracking productivity from a 4-day workweek — study results indicate the same level of productivity and a better work-life balance for team members — although possibly more stress.
Additionally, as more companies shift to a more remote setup, I think many will be looking for ways to track their employees' work and accomplishments — such as tools like Clockify."
Did you know that one report revealed that 96% of respondents associate work-life balance with their happiness at work?
That's a number to always have in mind.
Trend #7: Asynchronous communication and collaboration becoming more prevalent
Eikenberry thinks that "asynchronous communication is going to get more prevalent as we go." This assumes having a significant part of your business processes documented, she explains: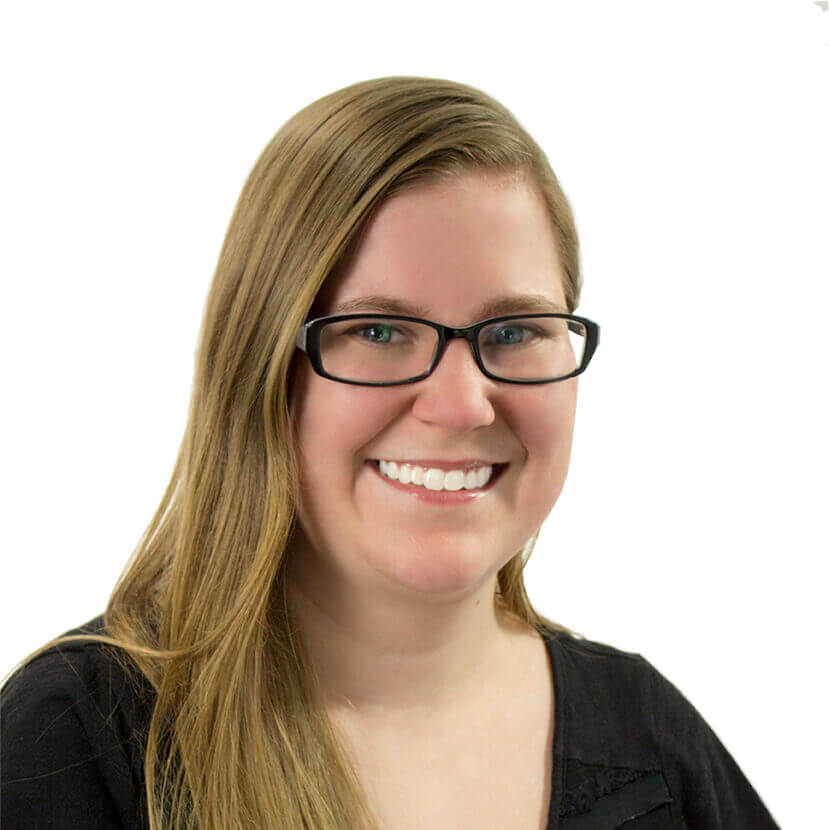 "So many companies are doing amazing things with video clips and audio clips in order to get messages across without necessarily calling for a meeting.
I think we're going to see more processes documented and training available via video, through services like Loom, to reduce time spent on repeated issues or situations. And, we'll be looking to companies that are figuring out how to do that well for guidance."
Eikenberry believes asynchronous communication to be super helpful for the onboarding process, among other things: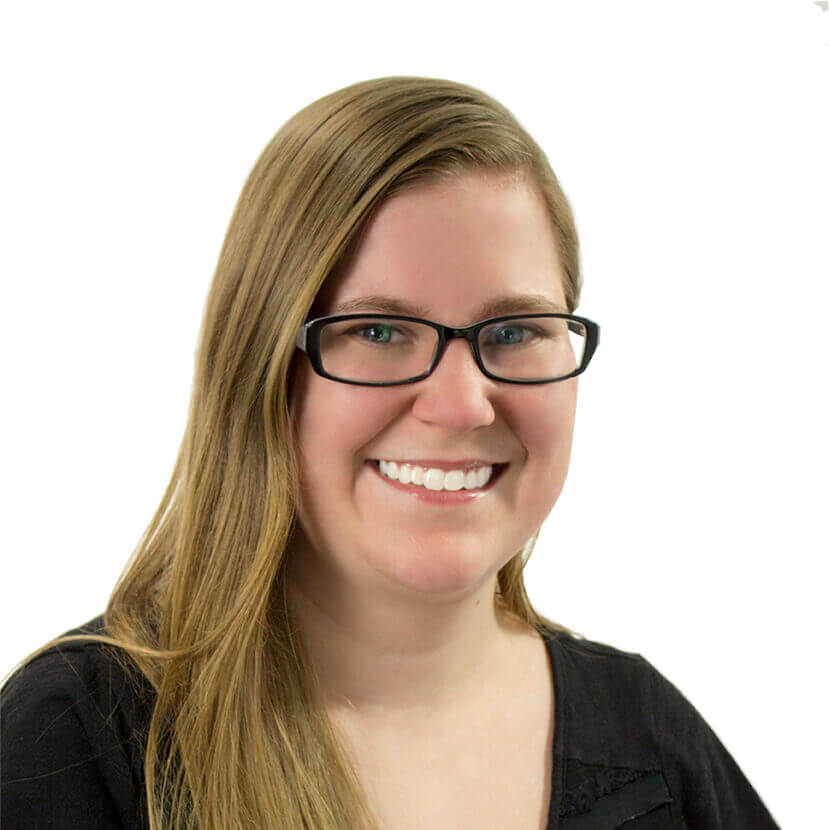 "You might go through video training on how to set up your accounts vs. a support tech taking hours out of their day to do it."
Along with asynchronous communication, Kalbach says that asynchronous collaboration will stick as a trend, too: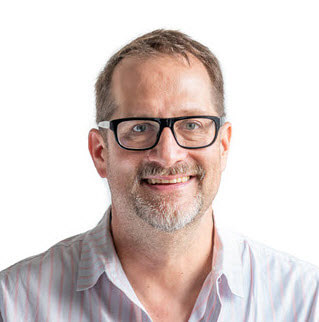 "In addition to adopting a digital-first mindset, teams need to leverage asynchronous collaboration.
The default used to be that a synchronous meeting was needed to make progress — to brainstorm, prioritize, and make decisions as a team. This presents a challenge when you have team members distributed across multiple time zones.
Now, teams can use the undistracted, focused time to work independently and get more done, shifting time spent together to address those things where they need group consensus."
An increase in async teamwork and collaboration will affect our workday schedules, Kalbach elaborates further: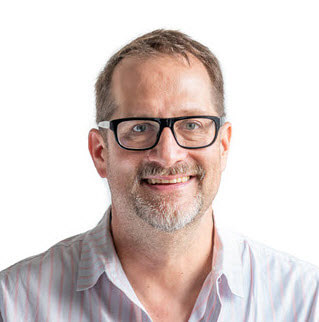 "We'll likely see more flexibility in when people work, as they win back more control over their time. Four-day work weeks and other flexible arrangements will be more common."
Trend #8: The onsite = the offsite
What Kalbach also believes will remain part of the way we work is the redefined role of the office. In a nutshell, he sees the onsite becoming the offsite.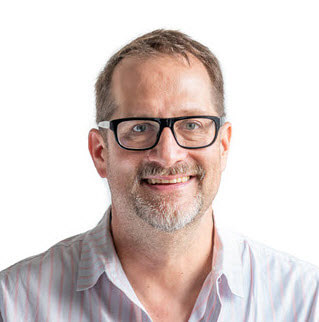 "We used to commute to the same central location and then travel offsite for team events. With a more distributed workforce, we see the opposite: people working from home now coordinate to meet up in the office.
We just experienced this at MURAL, where a large group of people in Product Development used the office for a first-ever in-person meet-up. They even barbecued together on the rooftop deck."
There's a fun side to onsite turning into offsite — nothing can replace the feeling of meeting your team after a long time, right?
Trend #9: The individual needs becoming the focal point
One trend that has been popularized with the shift the pandemic brought about might stick even after the pandemic is long behind us, Tankosic thinks.
He's talking about businesses focusing more and more on individual employee needs: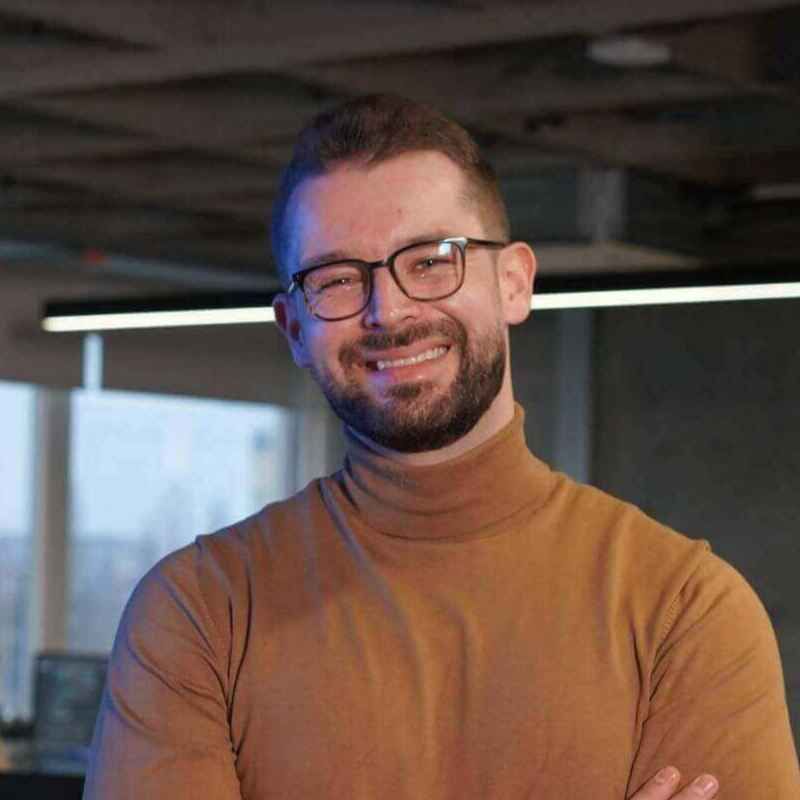 "I believe that, when it comes to the future of work and jobs, the biggest shift will happen in benefits, which will have to be based on the individuals and what is important to them and that will come with reward and inclusion. Those things will be the reasons why an employee is going to choose one company over another."
Many other experts cited in this round-up are on the same page when it comes to employee needs — it's one of the things that must and will become the essence of meaningful work.
Trend #10: In-person team-building events becoming more frequent
Although Kalbach is worried about building trust among employees and nurturing meaningful relationships in the workplace, he believes there's a way to deal with these issues: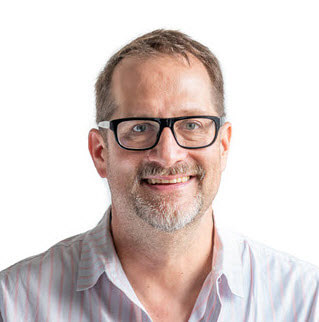 "Organizations would be wise to concentrate on this issue, as it will be more and more challenging to connect teams.
I predict offsites, retreats, and in-person team-building events will become more frequent, as we lose out on more spontaneous connections in the physical office. A focus on mental health will increase as well, as teams grapple with feelings of isolation and disconnection."
Trend #11: Flexibility being an important remote work perk
According to data from Pumble's remote work statistics, about 91% of employees cite flexible hours as the second-highest perk of remote work.
Both Dyer and Leavitt agree this is something that will remain everyone's focal point.
Dyer says that companies truly have to live and breathe flexibility to make it work in the long run: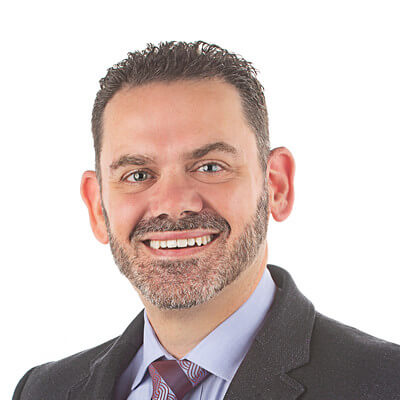 "Flexibility and a deeper focus on what is best for employees are here to stay in the short term. But, this is not guaranteed in the long term unless there is a significant internal employee-led focus to keep it going."
On the other hand, Leavitt thinks that employees won't turn their backs on the freedom they've been enjoying for the past few years — and she's probably right. She explains: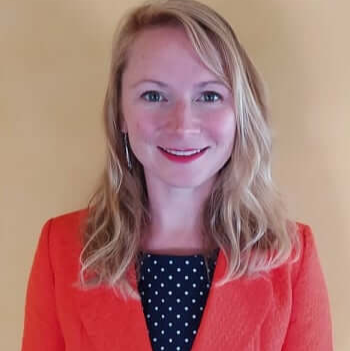 "Many employees aren't willing to give up on the freedoms they experienced during the past two years, opting for positions that promise work flexibility. Not everyone loves working from home, but research shows that most prefer a partially remote work position, with two to three days at home, and the other days in the office for important meetings. I expect this trend to stay, moving forward."
For Thörner, flexibility is a jumping board for all other important trends, including more focus on mental health and doing away with rigid structures: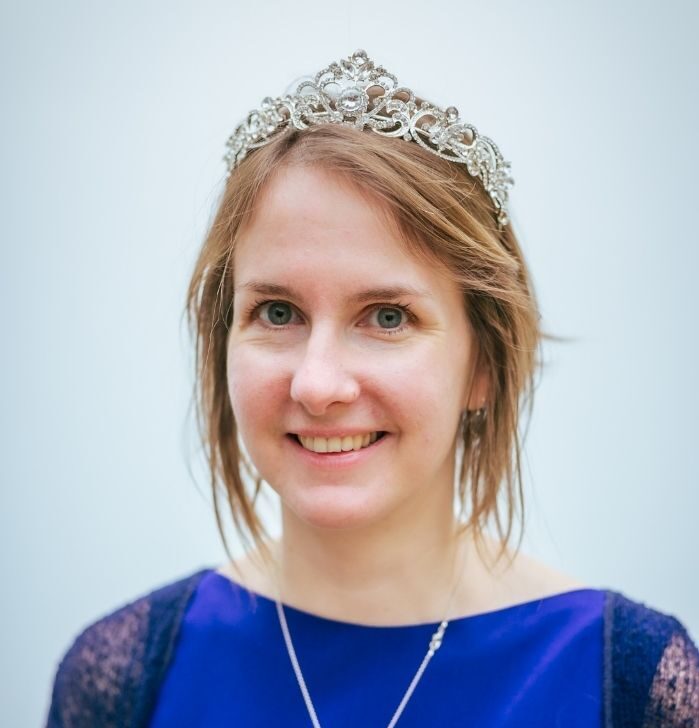 "Flexibility is the future — not exchanging one rigid structure for another rigid structure.
Remote-first will become more important as more and more people expect their employers to allow for that flexibility.
Mental health isn't as much a trend as it's a necessity, especially as we still grapple with the aftermath of the pandemic."
Trend #12: Free time and mental health gaining more importance
Although for Thörner flexibility is the top business trend of the future, she's also a fierce advocate for a more meaningful work-life balance: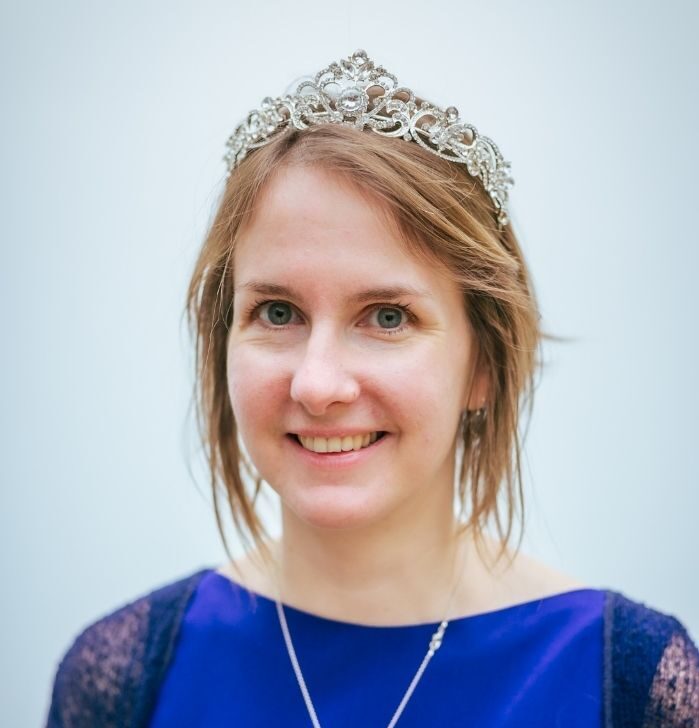 "There's a lot of research about how free time is only as good as the free time of those you like to spend time with. If you are off work on Wednesdays, and your partner is off Fridays — you won't get as much joy and recovery out of it as if both of you get off on Fridays.
And, at the same time, if you still have to work from 9–5 on four days and scramble for childcare for those last two hours every day — you still get a higher stress level than if you worked every day from 9–3 and then picked up your kid from kindergarten."
Trend #13: Different companies adopting different trends
From Iosub's point of view, companies will be going in different directions, despite the variety of trends that are mostly here to stay. She helps us visualize this "schism", as she calls it.
The first category includes companies desperately trying to go back to the way things were: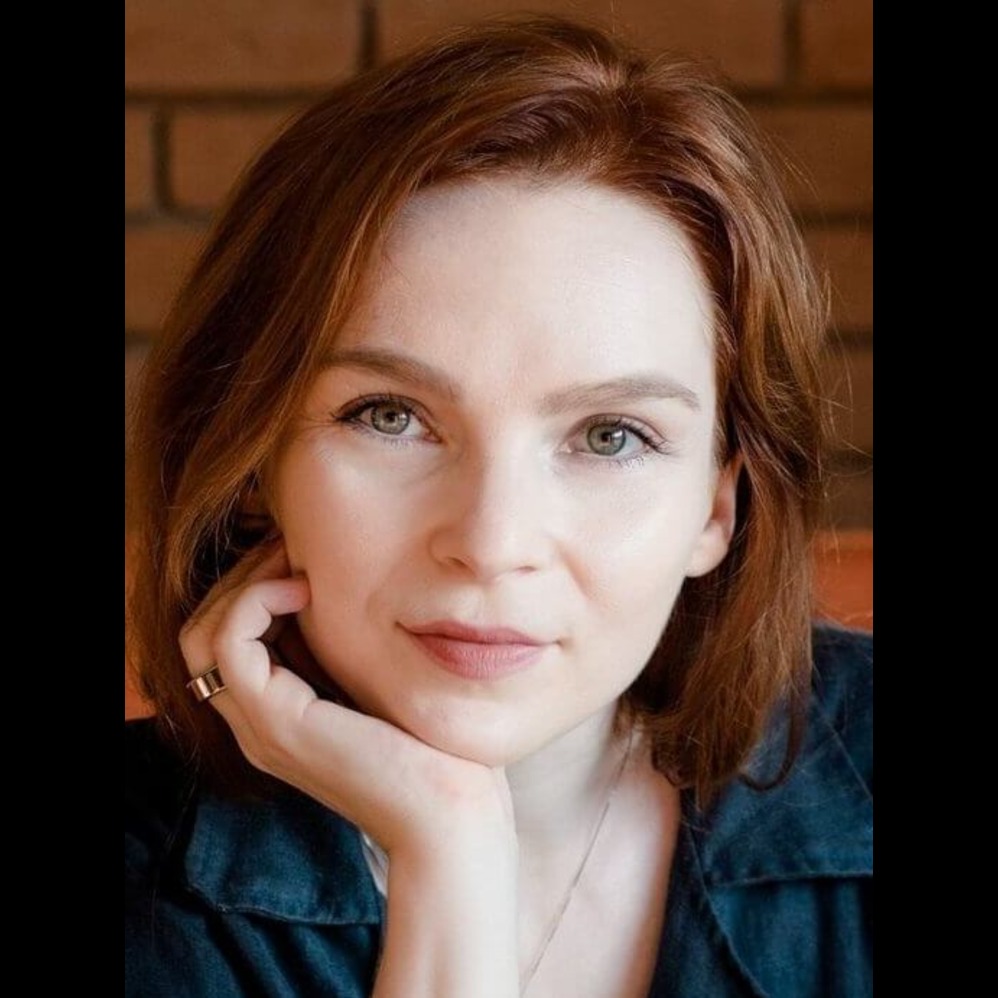 "[The first category are] Those that will continue to try and go back to how things were before and refuse to offer these kinds of benefits [4-day workweek, remote-first companies, mental health support & more] or more progressive setups.
For a while, they will survive because they're usually well-established companies, and/or large corporations that count on legacy reputation and assets earned over many decades, where change happens rarely and slowly. They will generally no longer be able to reliably attract top, agile talent."
Other companies will have no problem embracing the way things are now, Iosub argues: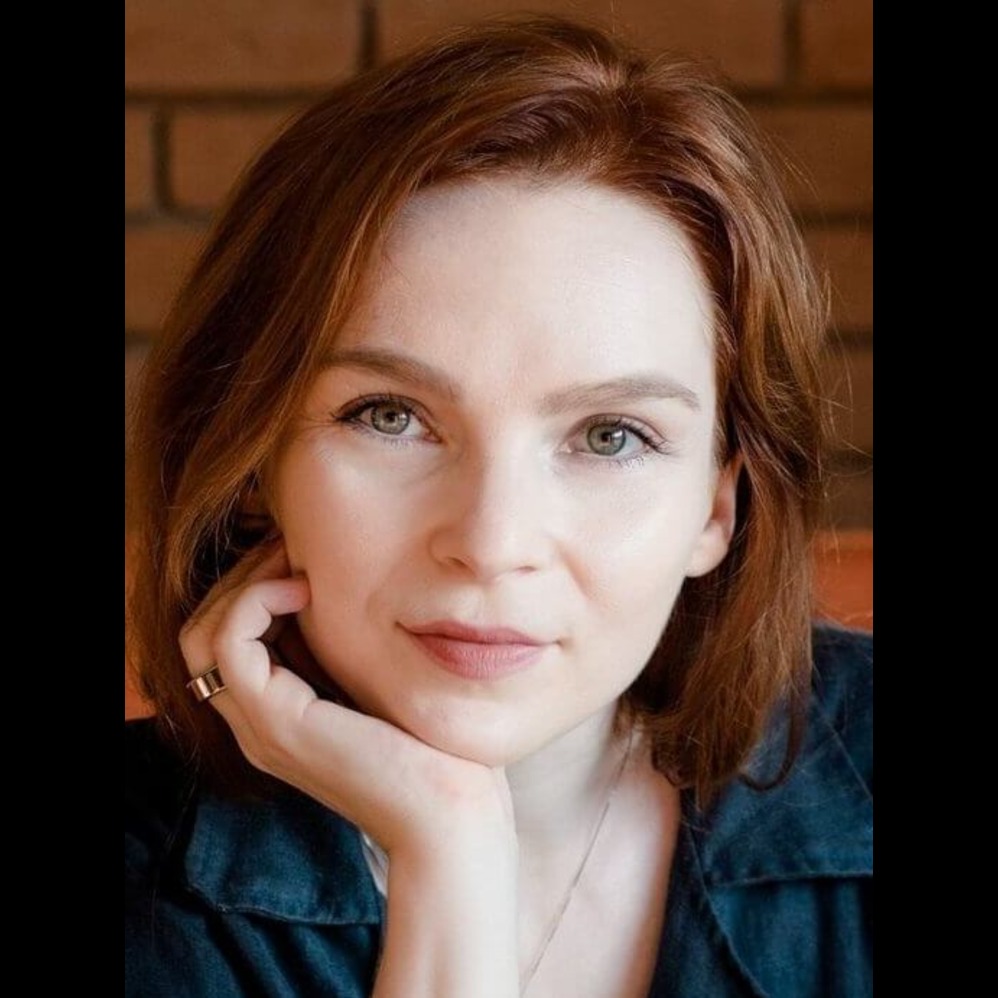 "The second category of companies who will embrace the new realities of work and differentiate themselves, put themselves in pole position by offering benefits and setups like the aforementioned ones. They'll be able to attract top talent and be more sustainable long-term due to reduced overheads, increased agility, and competitiveness, to name a few."
The only downside is that these two aren't evenly distributed, she concludes: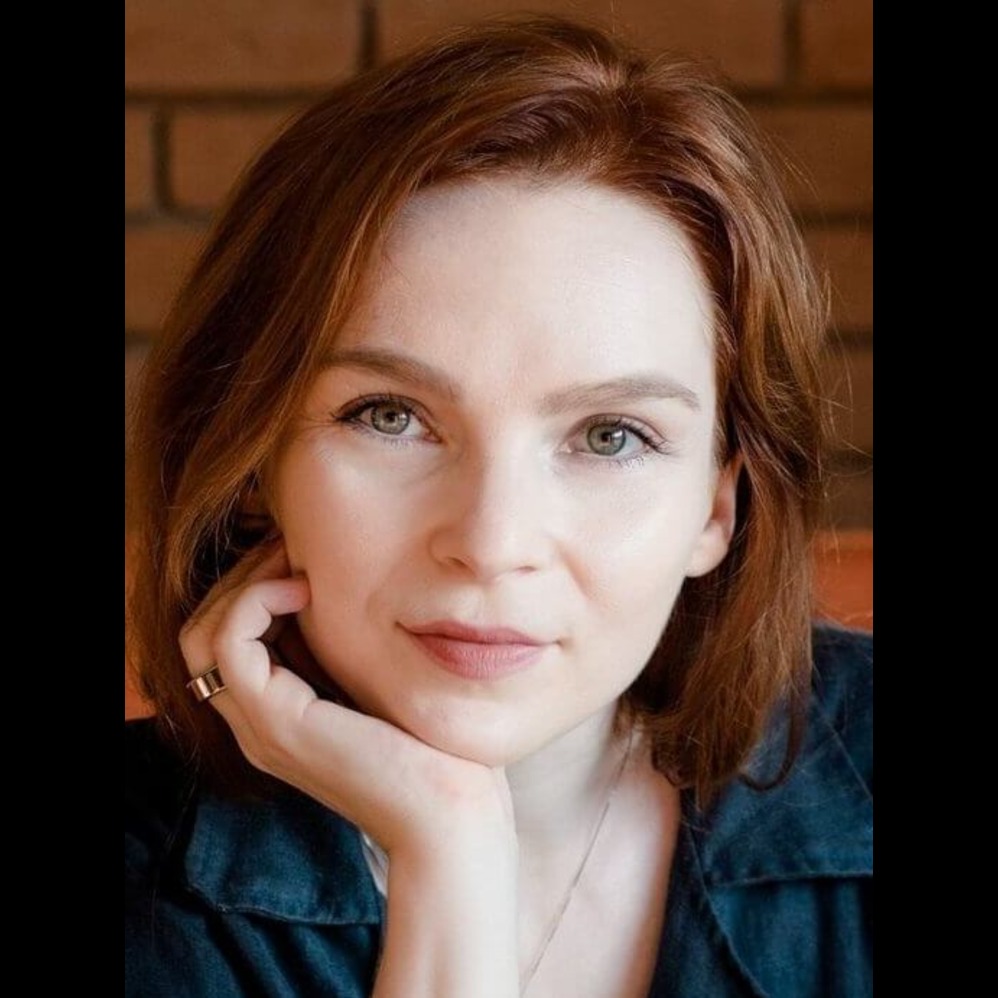 "So the future, in many ways, is already here — it's just not evenly distributed, and it, unfortunately, won't be for a while, depending on industry, geography, and the type of company one engages with."
Trend #14: Providing many options for employees
Iosub talked about companies going in diverse directions.
On the other hand, Tankosic talks about the variety of options for employees: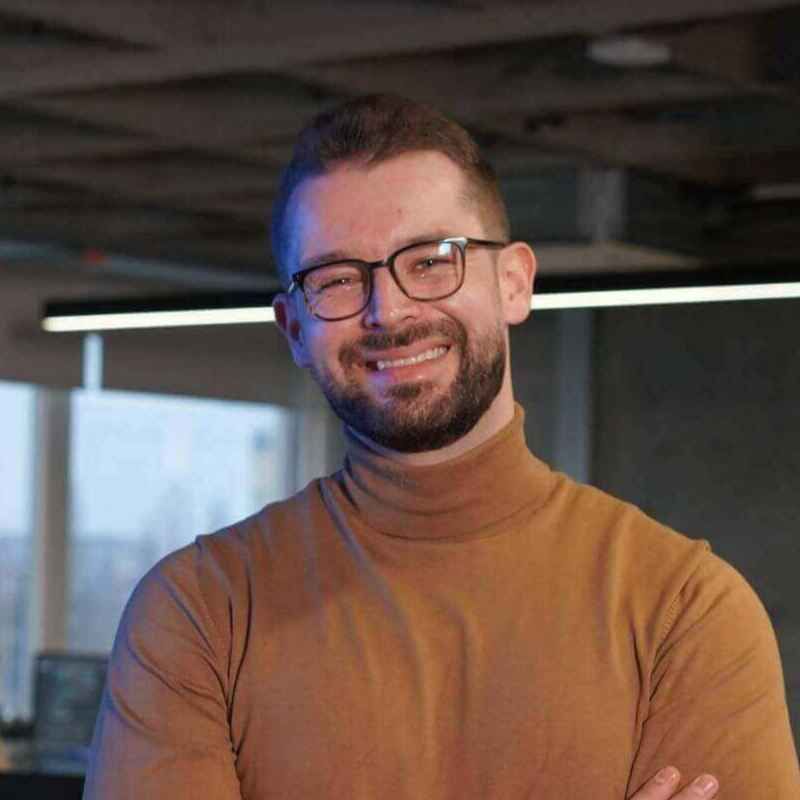 "We now have companies offering variations of working models, from fully remote to in-office options. The best part is that employees have a chance to choose the model they prefer."
Now, even though having many options is great, he reminds us to be cautious about what we offer to employees and whether that is truly working for them: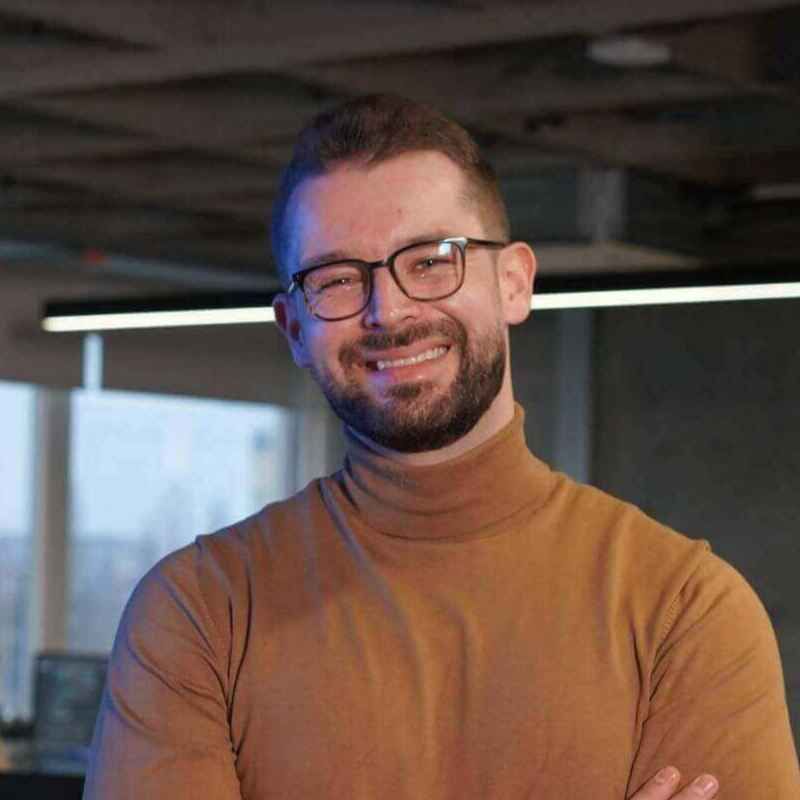 "Other companies went one step ahead and shortened the working week to 4 days. This news was welcomed by employees, but we have to be careful not to get carried away.
The 4-day workweek model proved to be efficient only in some industries, where the industry business model can allow that. In others, it has proven to increase after-work hours, shorten the break time employees take, and decrease overall socialization at work, as people are trying to achieve the same workload that was done in 5 days before the change to 4 days."
What is the generally preferred work model and why?
According to the latest remote work statistics, about 56% of employees prefer to work fully remotely.
I wanted to find out firsthand what work model our contributors prefer and learn the reasons behind their choices. Here's what they shared with me.
#1 Remote work models
For many, remote work is the way to go. They truly enjoy the freedom remote work gives them and don't really think about going back to the office.
However, they mention diverse remote work models, including
Remote-first model,
Fully remote model, and
Work from home model.
We'll go through them in the following passages.
Remote-first model
Martin is a remote-first fan, claiming there's no need to force things with office work: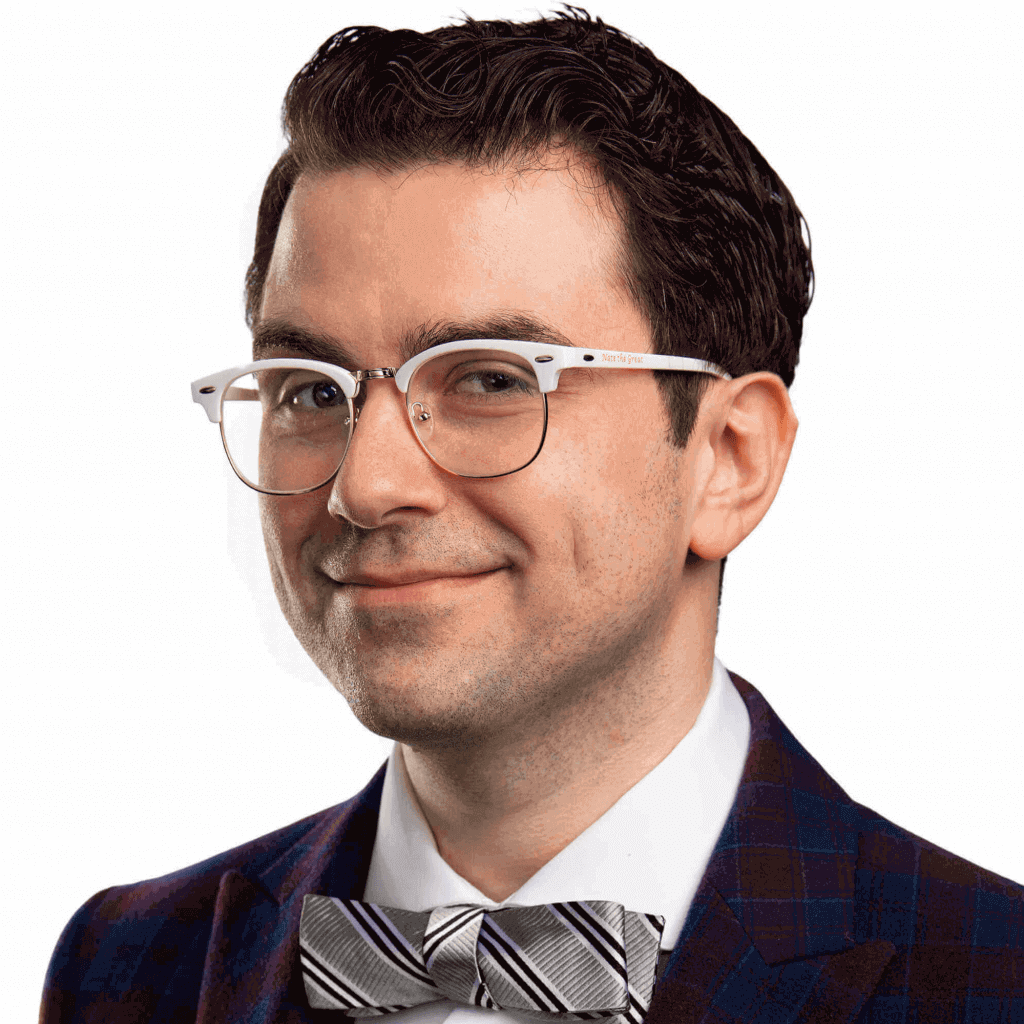 "I'm a massive fan of primarily-remote-with-periodic-in-person-gatherings. If you don't *need* to be in the office, why force it?"
From Dyer's perspective, remote-first work models achieve the best results: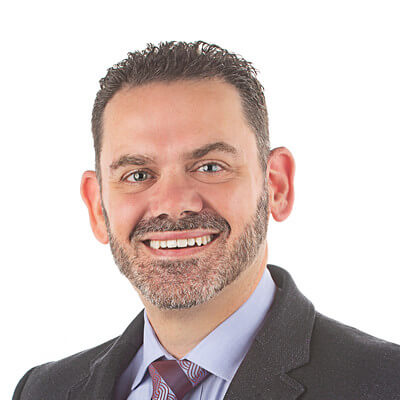 "I have run companies where everyone was at the office, 100% remote, and hybrid.
By far the best results were 100% remote. Our ability to hire and retain talent while rapidly growing only seems to happen in a totally remote environment.
Second place would be everyone in an office. Hybrid is the hardest model to execute successfully."
Tankosic admits that transferring to a fully remote position gave him the routine he was craving. He now enjoys working from home and going to the office whenever he wants to: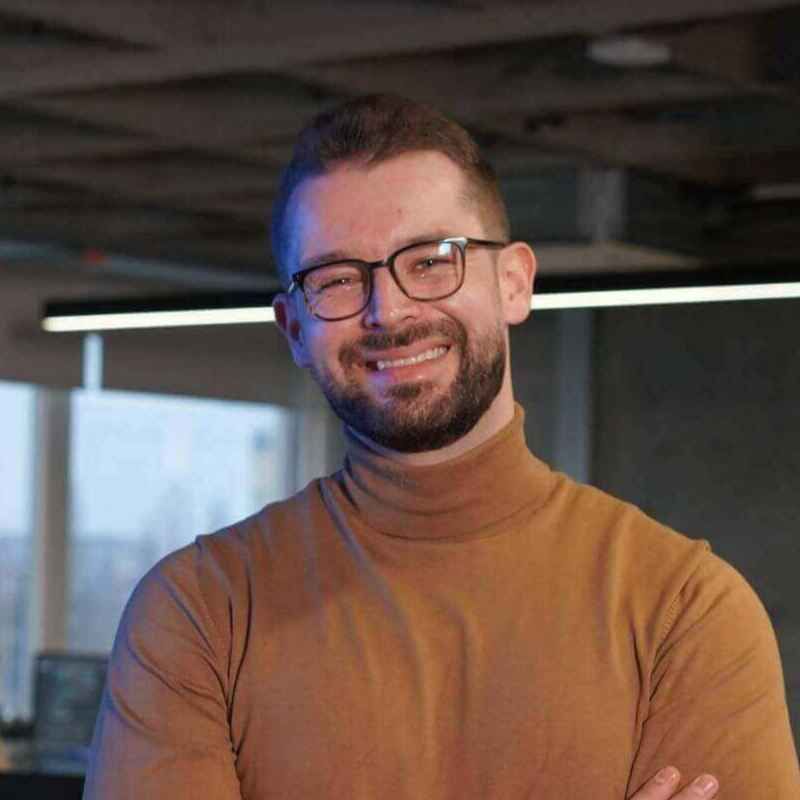 "Since I was hired remotely and my first role involved working in shifts, I got used to working from home.
After moving to another role, I kept the same working model, even though I did go to the office from time to time.
I mostly work from home, as that gives me comfort that I never experienced before. Comfort in the sense of organizing my day and being able to achieve more things than when going to the office."
Fully remote model
Thörner enjoys the perks of collaborating with remote companies: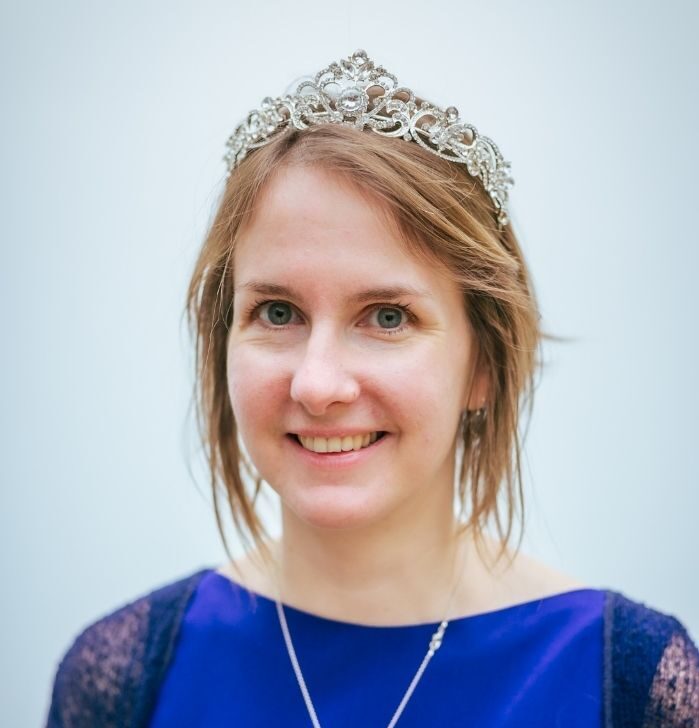 "I have been working remotely (from home, from the local library, and in a coworking space) for the past 10 years, so I do not remember what it was like to attend an office.
I'd probably enjoy a weekly office day, IF AND ONLY IF that office happened to be less than 20 min walking from my home. Given that I live in a smallish town, that's probably not going to happen.
I do make sure that the companies I work with have yearly or quarterly get-togethers for a couple of days, so I do see my colleagues regularly."
Leavitt also works in a fully remote work environment, but admits it can be hard to maintain it: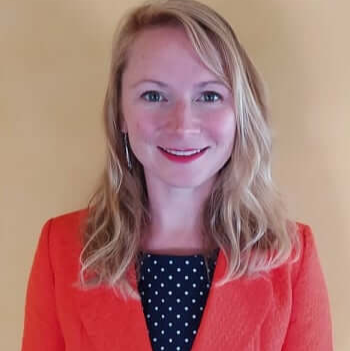 "This is a fantastic work model for finding talent no matter their location, as long as they have a solid WiFi connection.
However, some people might struggle with the lack of a social connection with remote work. It's hard to have team camaraderie and feel connected to people you might never have met in person. At Cloudwards.net, we put a lot of effort into building that team bond."
For Haines, full remote with occasional get-togethers is a great work model to be part of: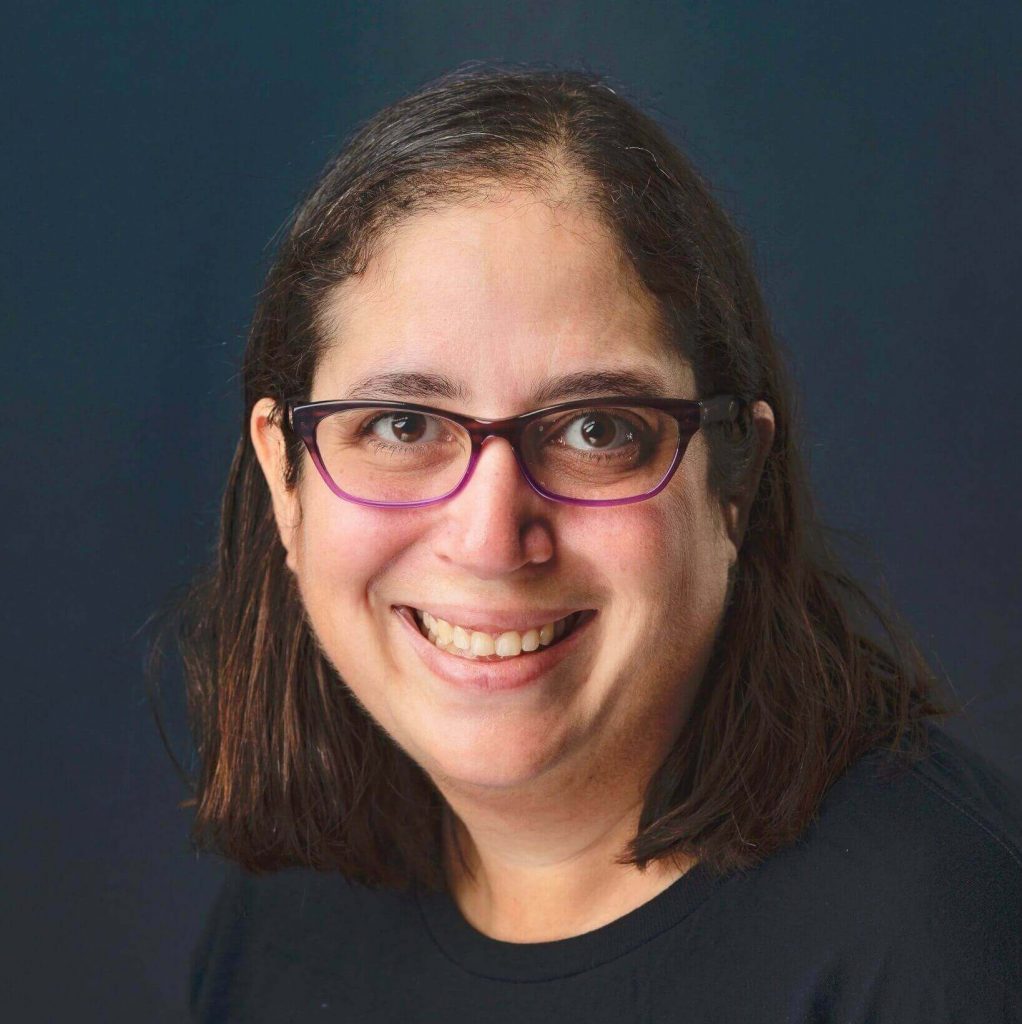 "Personally, I prefer a full remote with quarterly opportunities to bring the team together. I think hybrid workplaces provide a lot of great flexibility — however, I think we're going to see a lot of challenges in ensuring those who may not be in the office have an equal voice."
Work from home model
Spasojevic is one of those who truly enjoy working from home. Although it was very difficult for her in the beginning, she's gotten used to it successfully: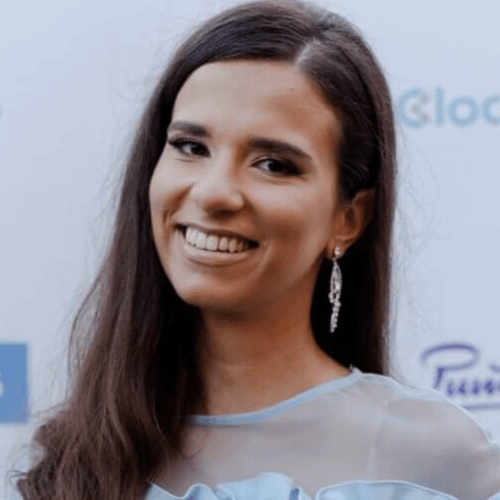 "I've been working fully remotely for two and a half years now. There is no wasting time in commuting to and from work, nor stressing in such situations — worrying about parking, etc. About once a month I go to the office to see my colleagues and I truly enjoy it, but that's when I'm least productive at work. I'm used to peace and quiet — I prefer to organize my work and time independently."
Thanks to her work-from-home arrangement, Spasojevic feels recognized and heard: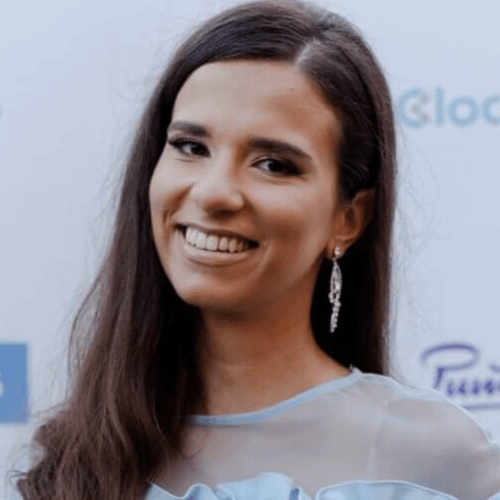 "I am glad that the company recognized the value of remote work and realized that we may be more productive working remotely than in the office. It means a lot to me that there is a choice and I know that it is one of the biggest benefits today."
#2 Hybrid and distributed work models
For others, hybrid and distributed work models also work well. These are:
Hybrid model,
Flexible hybrid model,
Distributed model, and
Digital nomad.
Let's see what types exactly suit them.
Hybrid model
For Shaikh and his team, the hybrid work model is the best: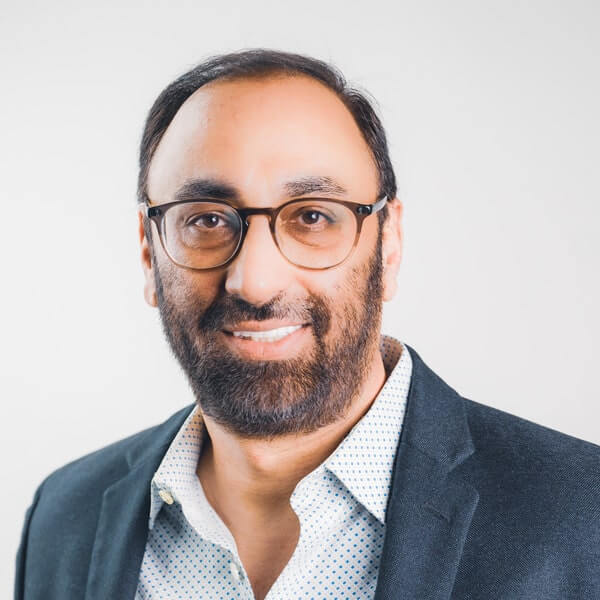 "We started as a remote-only company, mainly out of necessity. The speed at which we need to work requires key stakeholders to be present in the office for collaborative sessions."
The nature of Eikenberry's work makes her lean toward hybrid work with a dash of remote: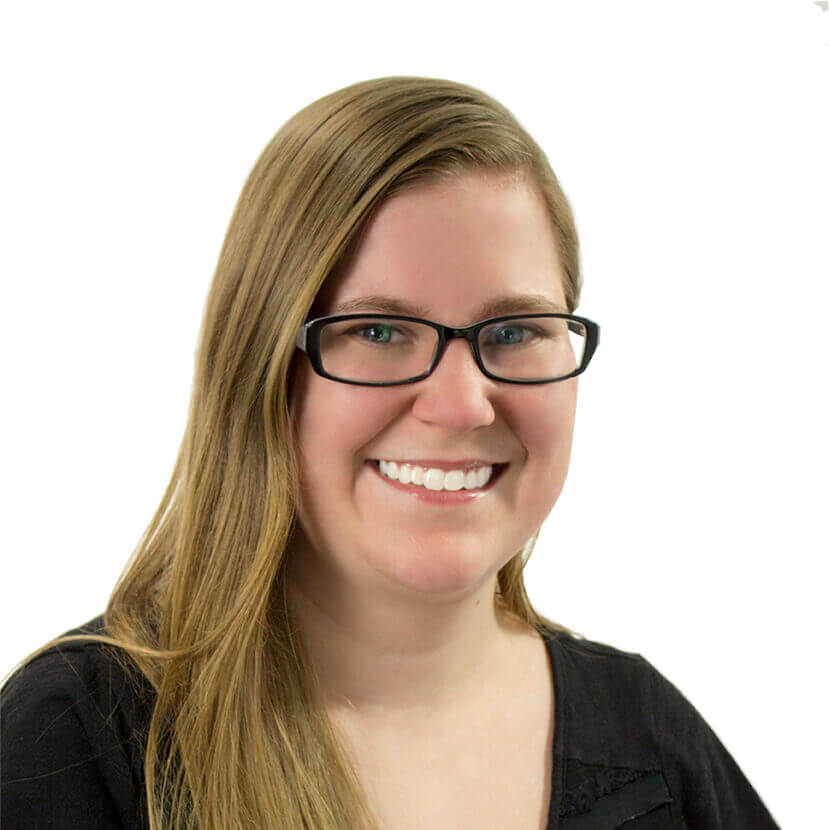 "Some of the tasks that I do require me to be in the office, so I'll never be able to be truly remote all the time. I do enjoy the deep work that I'm able to do by working remotely (usually from home), but there are times when that office environment can also be beneficial."
Although he's been enjoying remote work for almost 20 years, Kalbach believes hybrid is the norm: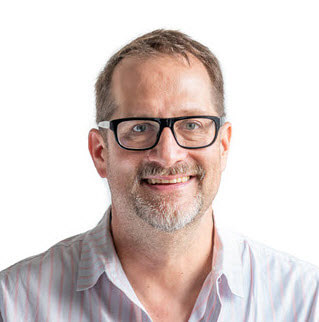 "I think a hybrid workplace will be the norm, with people traveling to a physical office part of the time.
As a result, a lot of real-time interactions will be mixed, with some in-person and others dialed in. In today's hybrid workplace, if even one person is remote and dialing into a meeting, then everyone is remote.
Work isn't a place, it's what a team accomplishes together. Collaboration should and will happen from anywhere."
Clarke says that hybrid work agrees with her extroverted personality well. Ideally, people should simply be able to pick a different model if that's what suits them, she believes: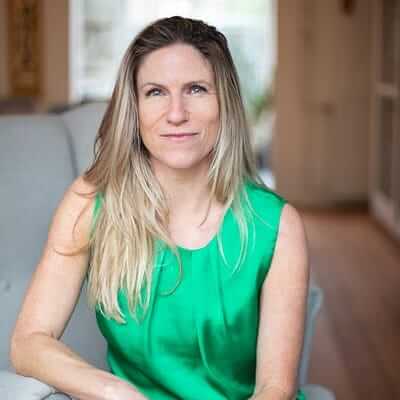 "I'm an extravert who needs a lot of time to myself, so I love the balance of being enlivened by in-person and online human contact, with the opportunity to retreat and do deep work with plenty of autonomy over my schedule.
Ideally, workplaces will offer an array of options so that people can use a work model that works for them at this juncture of their lives."
Flexible hybrid model
Savic prefers the flexible hybrid model simply because it allows people to be in control of when and where they work: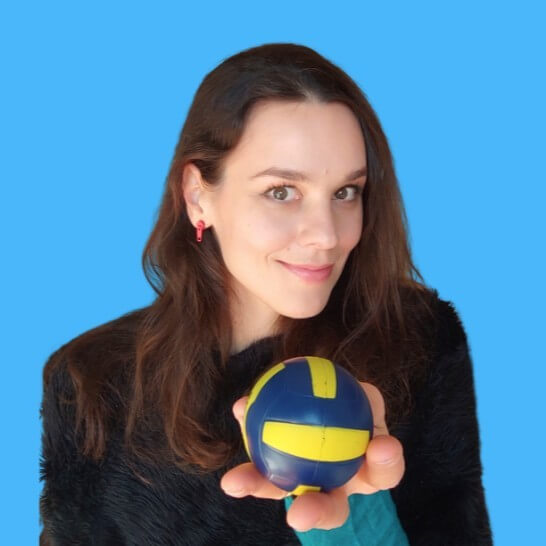 "I prefer the flexible hybrid model because it allows people to choose their work location and how they distribute their working hours — like the Twitter model of hybrid work. It's empowering, it gives people the feeling of control of their own environment. They could choose to work from a place that stimulates their creativity, be it a park or a crowded bar; or if they need to focus, they will opt for a position with no distractions."
Just like other remote and hybrid models, this one must be based on trust, Savic highlights: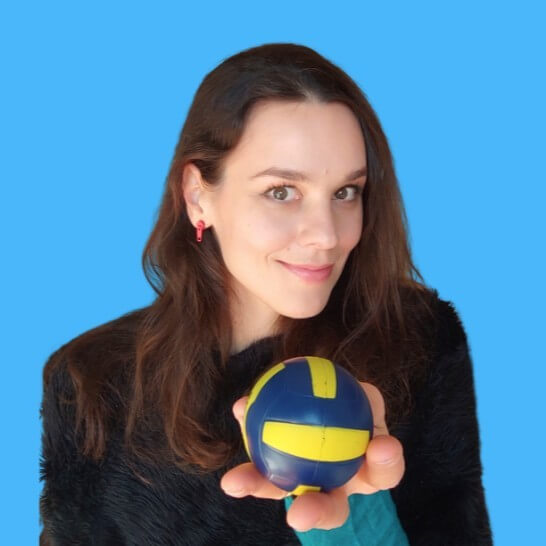 "At the end of the day, what matters is the result, the output. This model is based on trust, which a good employee would only deeply appreciate and never break."
Distributed model
Crane's two companies both operate under a remote-first and distributed work model, too. They have employees spread over four continents and across various time zones: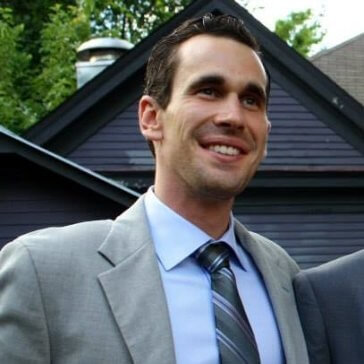 "We started as a hybrid workplace, which has now evolved into a 100% remote working organization.
Productivity has improved dramatically, while also helping us save on resources and time, e.g., work commutes, the nuts, and bolts of physical workplace meetings, etc."
Carroll loves the options he can enjoy with distributed and remote work:
"Think of companies like Zapier, Doist, and GitLab. They give full CHOICE. Which is, I think, the main thing I prefer.
If I want to go into a coworking space or a cafe or work from home or work on the beach, those are all available options."
Digital nomad
Harris identifies as a part-time digital nomad. She explains what this means in real life:
"I'm a part-time digital nomad because I have a place of residence, but I travel a lot.
Needless to say, my preferred work model is remote. However, it doesn't mean that I'm against the office! Absolutely not.
I'm very much into building human connections, socializing, brainstorming, and just generally the experience of embracing special moments together. At the same time, I strongly believe that mandatory commuting and being stuck in one location simply limit our horizons as human beings.
When I travel, I get the ability to touch, smell, and taste different food, meet inspiring people, learn about new cultures, and develop an unbiased view of today's world. It's been such a long time now since I've started doing it that I don't know any other way anymore."
#3 An honest and trusting work model
It's amazing that we have so many options today. Yet, for others, like Mallory, the best workplace is professional and built on trust: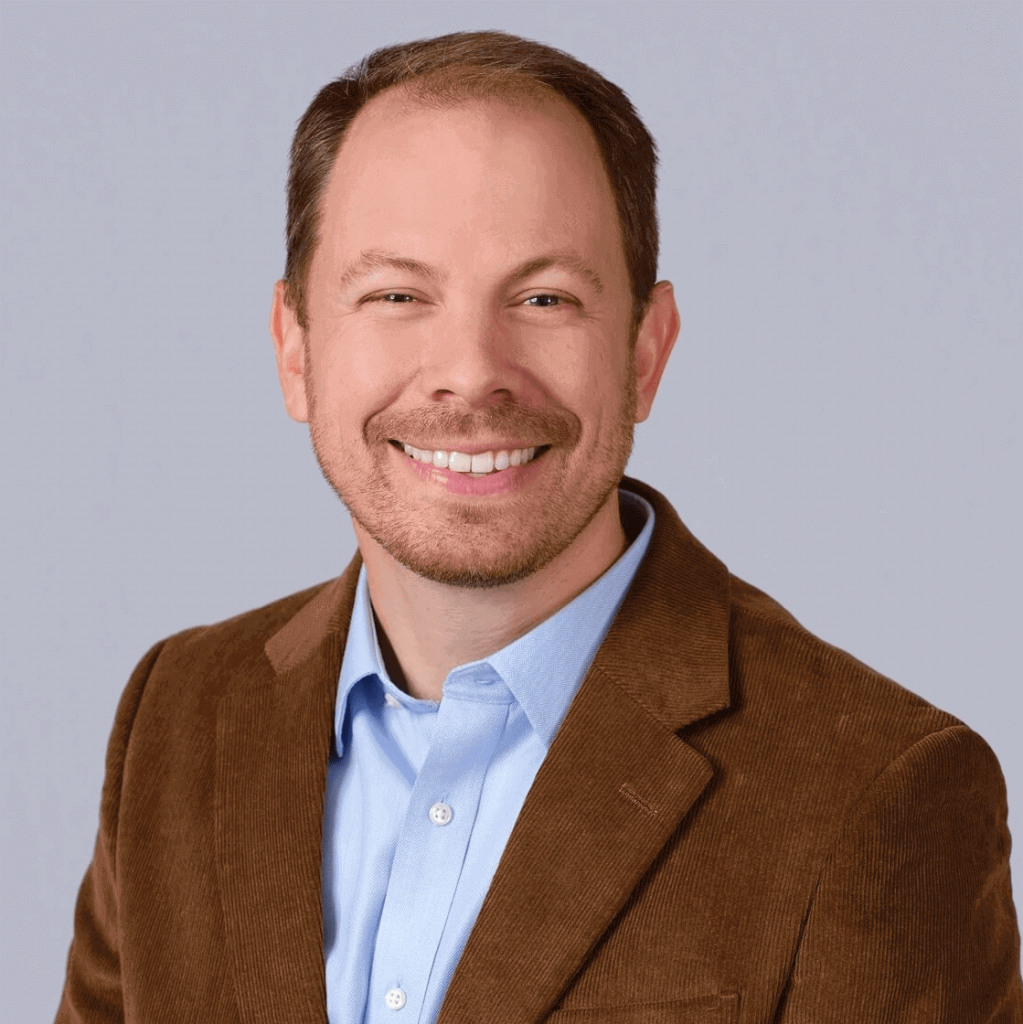 "Employees should be honest with their employers, produce amazing results, and then be able to live their life the way they need to.
They shouldn't feel bad about going to the dentist, going to a school event, or stepping away for a mental health day. However, that flexibility will only work if honesty and excellence are in place and being executed."
#4 Self-employed model
Catlette's preferred work model is the one that allows him more freedom to structure his workday: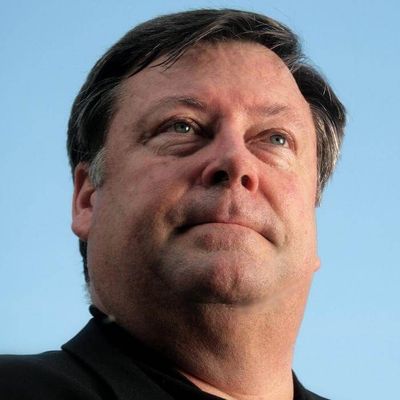 "Self-employed, I prefer a model where I work chiefly from a home office (with a 30-step commute), interspersed around engagements with clients at their place of business or some 'third place.'
As a case in point, I recently conducted a 3-day session with clients from a Georgia beach-front AirBnB. Our follow-up meetings will likely be held at their offices or via Zoom."
For him, this "third place" seems to be Starbucks: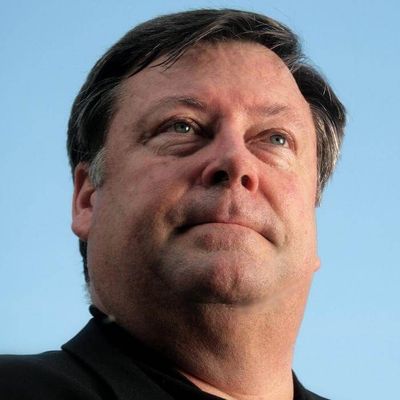 "For many years, Starbucks effectively branded itself as the 'Third Place' located between home and the office. Influenced by COVID-19 and digital alternatives, that option seems to be morphing into something else, to the chagrin of those who were accustomed to enjoying all-day free wireless and clean bathrooms for the price of a single 'tall' latte."
#5 It's not about the work model
According to Dr. Wheatley, it's simply not about the work model. A lot is at stake and preference doesn't call the shots on the best work model. He expands on this thought further: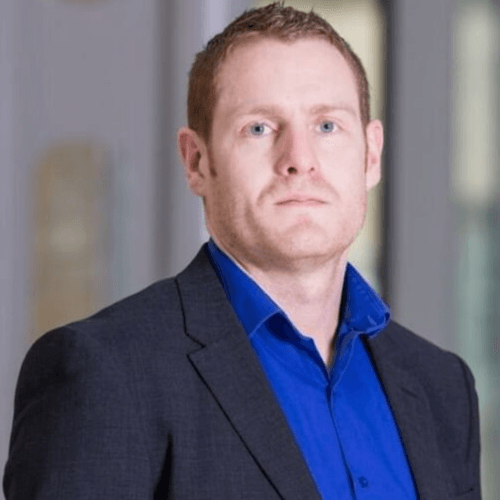 "No single model of work is by definition better or preferred over another. Good work, and equally low-quality work, can take many forms and take place in different locations — including employer premises, remote locations including the home, client sites, and more. What creates good work is a complex combination of job characteristics including:
– The content of the job itself (i.e. whether one feels engaged in the job, or a sense of purpose and meaning),
– The relative degree of autonomy and control over work,
– Opportunities for career development and progression,
– Levels of flexibility and balance between work and life,
– Relationships with co-workers and leaders (including matters associated with equality, diversity, and inclusion),
– The physical work environment (including health and safety), and
– The remuneration received."
#6 Productivity and inspiration should determine the work model
Another interesting concept comes from Iosub, who believes that "people should work from where they're most productive and inspired." She says that's what she has been doing: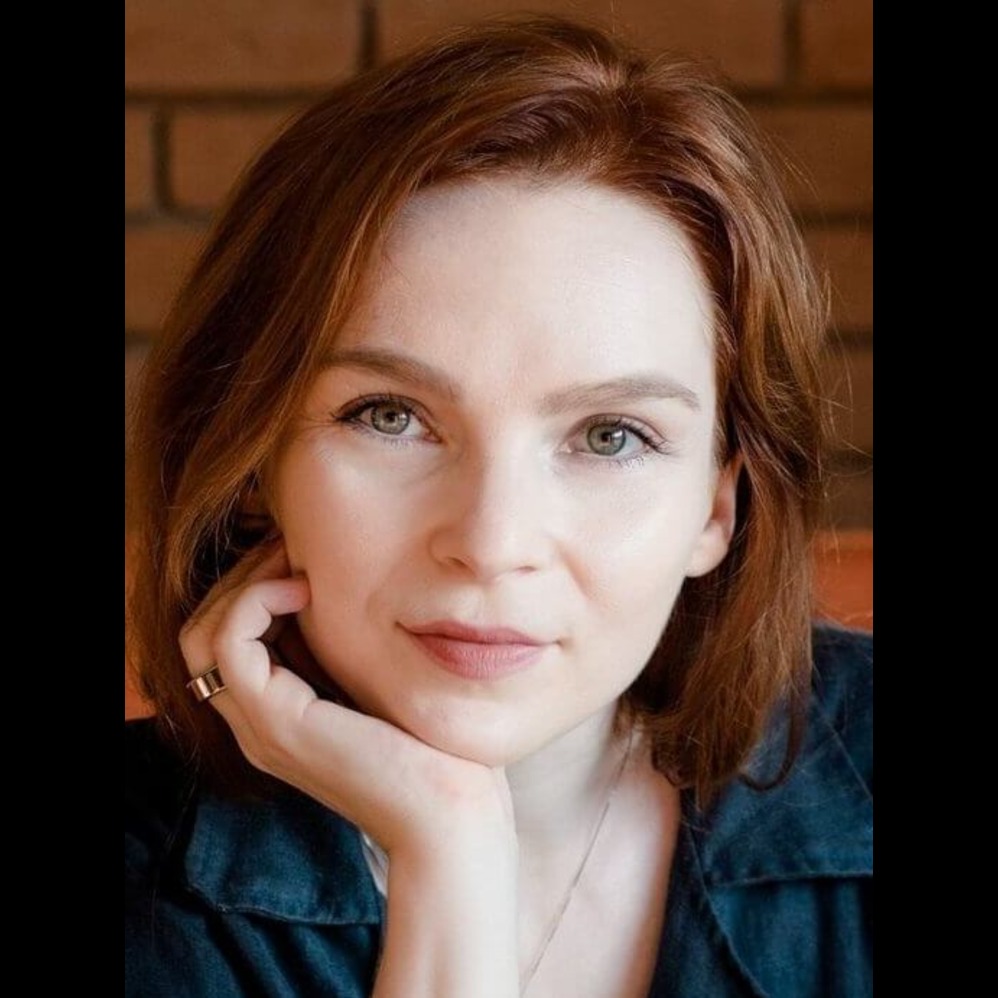 "I've worked remotely in various capacities for over 10 years now. My team, my partner, and I have built quite a few things (some wildly successful) remote-first.
On the other hand, we also run a physical coworking/shared-office hub, which is centered around human interaction. So, I see both sides of this conundrum."
According to her: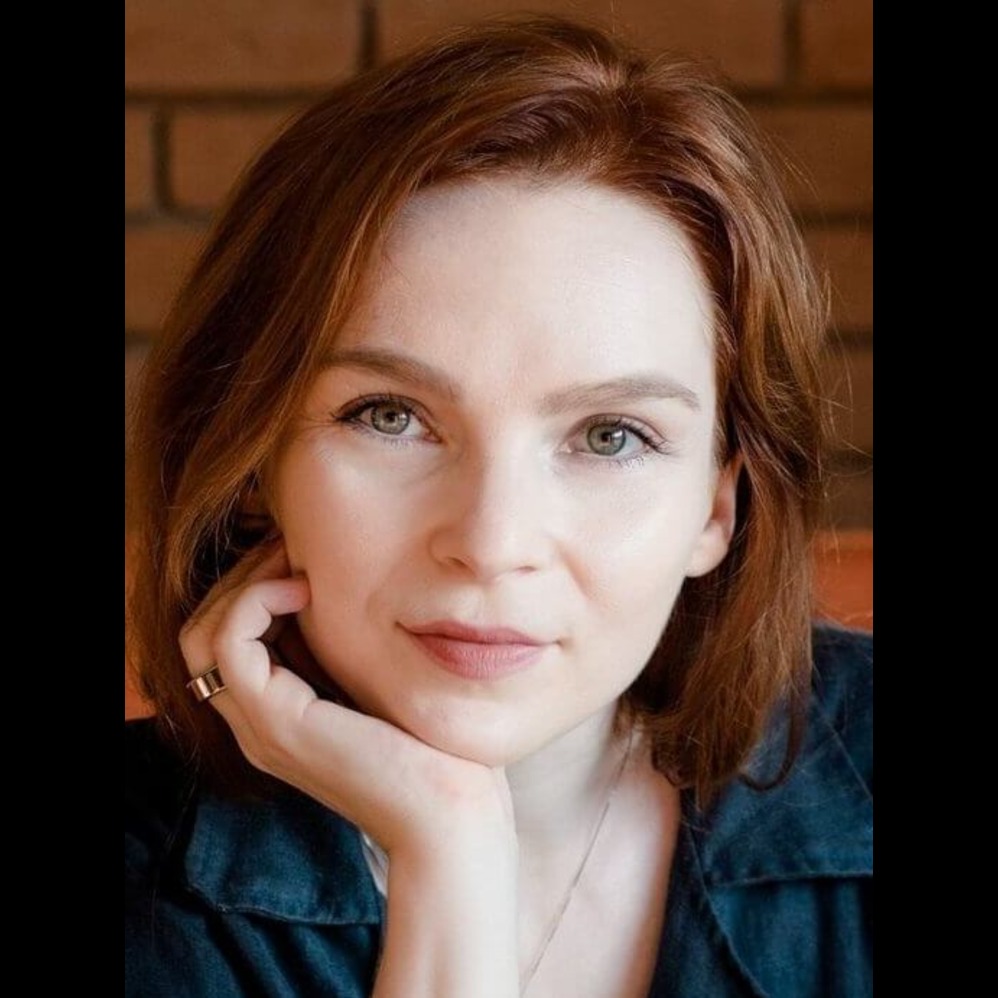 "The best work model is optimizing for remote-first, but allowing and encouraging people to co-work with others (from their own company or otherwise) if/when needed."
This can include working in many different forms and arrangements: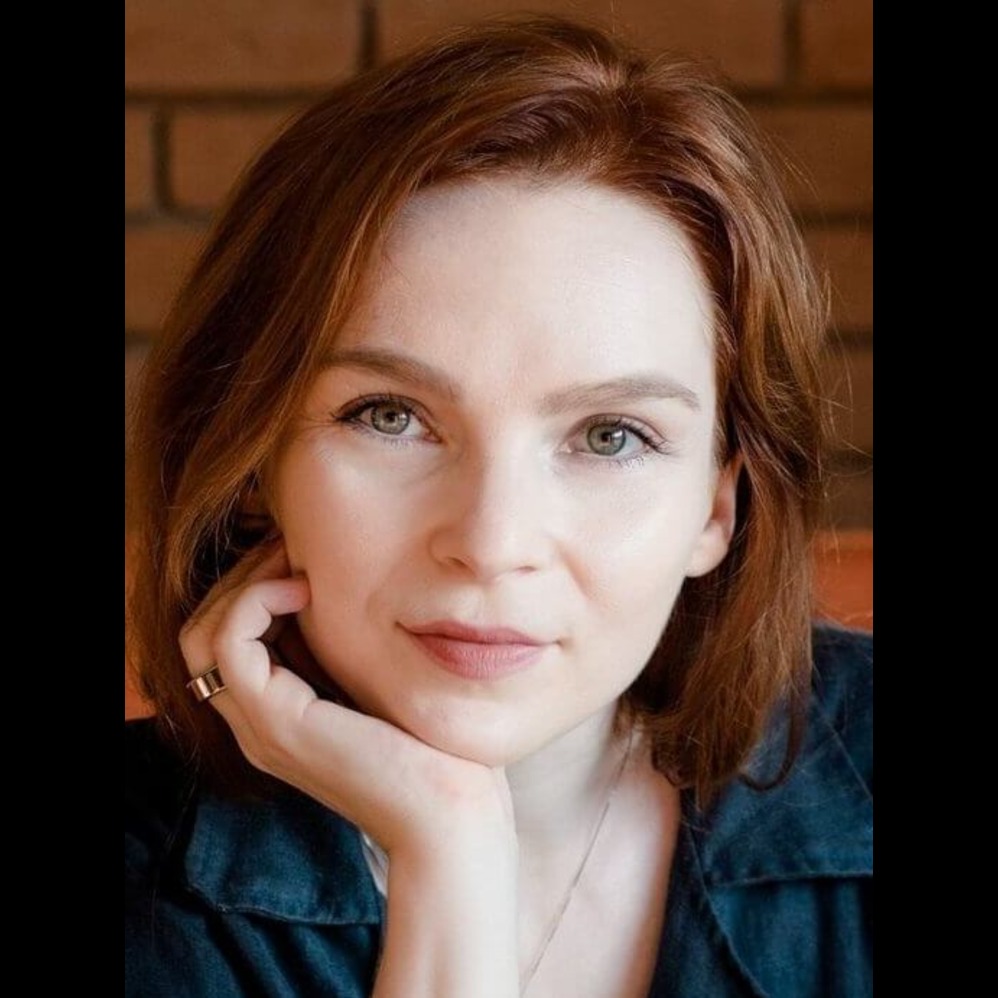 "Working from home/remotely in general vs. from the office don't exclude each other and aren't necessarily opposed to each other. There are numerous flexible, in-between alternatives like:
– Working remotely from your own team/clients but from a coworking hub or shared office, where you meet other interesting humans and have meaningful interactions
– Working some days from home/remotely and some days from the office — the hybrid model, which is hard to get right management-wise, but it's an option
– Working primarily remotely and meeting periodically for co-workations with your team to build context and connection"
Overall, Iosub sees the future of work as a byproduct of choice and agency. In her words: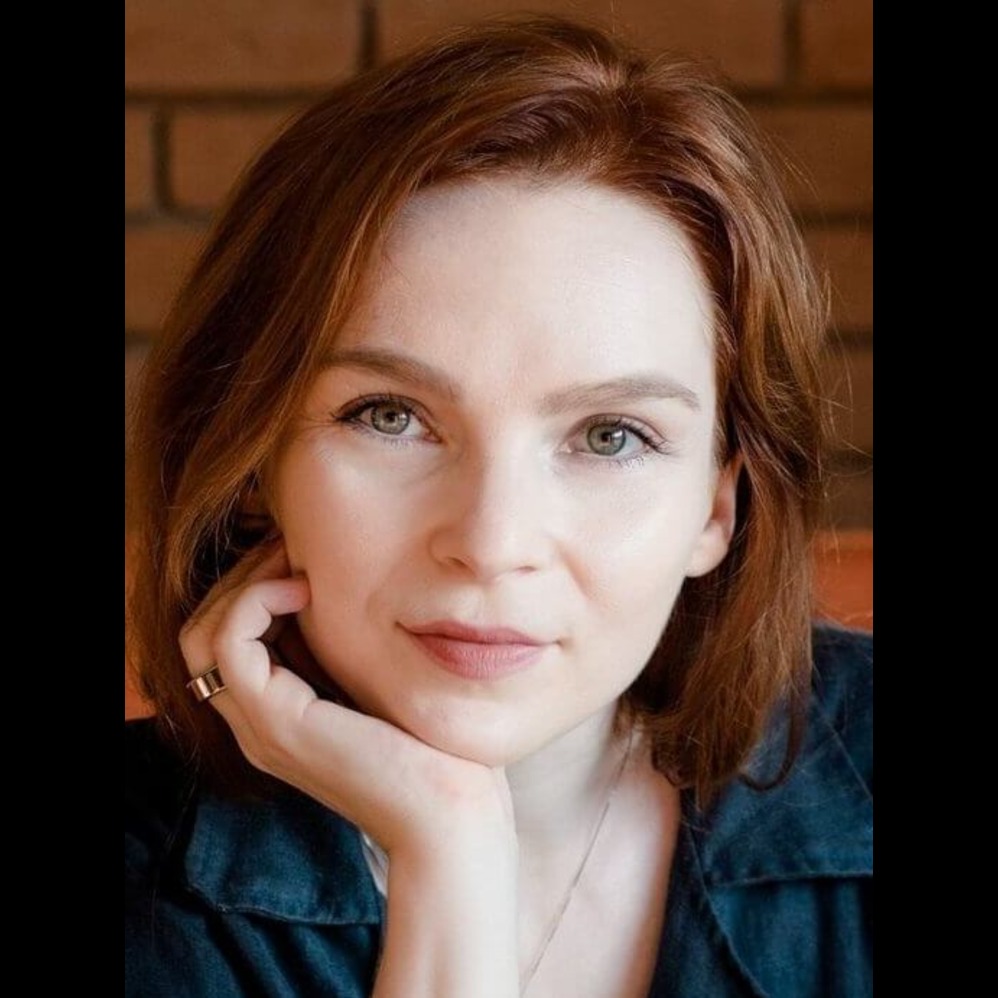 "My answer to 'Is the future remote or back to the office?' is:
The future is choice and agency. It's working from where you're most inspired and productive and allowing your team to do the same."
Final thoughts: We are living the future of work
It's been so interesting to have all these minds share their insights about the current state of work! I'd like to briefly go through the key takeaways from the first part of this expert round-up:
The way we are working now is still shifting and will continue to shift.
Certain business trends that most companies adopt during the pandemic are most likely to stick even post-pandemic.
For many, hybrid and remote is the norm — no one mentioned fully in-office as their preferred work model, which is something to have in mind.
I've been truly intrigued to find out what certain professionals and experts think about the way we do our business — and I hope I've managed to intrigue you to stop and think about the terms and conditions you've been working under.
So, what does the future hold?
If you're eager to find out what awaits us in the future when it comes to working, stay tuned for Part 2 of this expert round-up.