Diversity, equity, and inclusion aren't just the buzzwords or a theme reserved for your HR team. Namely, these are necessary ingredients for a healthy workplace and are reflected in the ways we communicate — both internally and externally.
In this blog post, we'll break down these terms and help you better understand diversity, equity, and inclusion and their importance in the workplace.
What do diversity, equity, and inclusion mean in workplace communication?
Long story short, diversity is the "what", and equity and inclusion are the "how".
To elaborate, diversity is the practice of including employees of different gender, race, age, and sexual orientation in your workforce. In communication, diversity is linked to the language we choose when communicating with our colleagues from different backgrounds, to make them feel included.
Equity recognizes the differences between members of the group, in terms of their circumstances and needs. In that sense, equity means that, to succeed, every employee should be given an equal chance, not the same resources. This also means that communication should be equity-based. Employees should have equal opportunities to participate in workplace conversations. For instance, if a coworker is hard of hearing, don't schedule an audio call with them. Rather, ask them about their preferences.
Inclusion enables employees to express their opinions and actively contribute to the company's success. Likewise, inclusive language acknowledges diversity and makes employees feel visible in the workplace, no matter what their background is.
The importance of diversity, equity, and inclusion (DEI) in the workplace
Let's take a look at some of the benefits diversity, equity, and inclusion bring into a workplace.
Benefit #1: DEI improves performance
According to McKinsey's 2020 report, Diversity wins: How inclusion matters, more diversity equals better performance:
Workplaces with more than 30% female executives were more likely to outperform companies where this percentage was smaller.
Workplaces with more ethnically and culturally versatile executives outperformed their less diverse competition by 36% in profitability.
Benefit #2: DEI breeds innovation and creativity
Having employees with diverse experiences and backgrounds is a surefire way to get unique ideas and solutions for your problems.
According to research, companies that nurture diversity are 1.7 times more likely to be innovation leaders in their field.
They are also faster at problem solving.
Benefit #3: DEI helps organizations reach wider audiences
For 76% of job seekers, workplace diversity is a relevant factor when deciding to apply for a job.
Moreover, 32% of them would not apply for a job at a company with a less diverse workforce.
So, to attract talent from various demographics, you need to reflect the diversity in your own workforce.
Benefit #4: DEI helps fight discrimination
Finally, the DEI initiative is the only ethical option for the modern workplace, as well as the way forward to ending discrimination.
Add to this the fact that, according to a 2021 Gallup report, 5.6% of US adults identify as members of LGBTQ+, as opposed to 4.5% in 2017. Also, almost 17% of members of Generation Z identify as LGBTQ+.
However, it's not about the numbers or statistics. Simply put, it's the right thing to do.
—
Diversity should not be separated from the terms equity and inclusion, and it all starts with communication.
9 Tips for embracing diversity, equity, and inclusion in communication at work
Diversity, equity, and inclusion shouldn't be practiced only in the hiring process, but in marketing and communications, as well.
So, here are the tips for embracing diversity, equity, and inclusion in your communication at work.
Tip #1: Be aware of the power of words
Our contributor Kristen Donnelly, PhD, Founder at Abbey Research and a Member of the Forbes Business Council, advises us that we carefully choose the words we use in the workplace: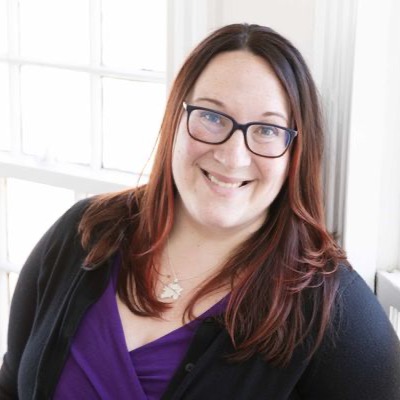 "Words are powerful because they are how we express ourselves and create meaning for ourselves in the world. Being a bit more intentional with how we use them in workplace settings is a game changer for company culture."
Tip #2: Set out standards for inclusive language in all communications
Leaders, HR professionals, and internal communications departments should implement formal policies and procedures for inclusive language in both internal and external communication.
A good rule of thumb is to refrain from using words, phrases, or tones that reflect prejudiced, stereotypical, or discriminatory views of particular people or groups.
Tip #3: Understand your own biases
Unfortunately, sometimes we unintentionally hurt others with our words, by using microaggressions in the workplace. They communicate our unconscious bias toward historically marginalized groups.
An example of a microaggression is when you ask an American person of color where they're "really" from.
To avoid a tense atmosphere stemming from these microinsults, make sure you have an inclusive communication strategy and help your employees acknowledge their unconscious biases.
Tip #4: Embrace authenticity and diversity
Embracing our coworkers' authenticity and our workplace's diversity is crucial for a more inclusive workplace.
Simply put, you should stop viewing your colleagues as "other", but instead make them feel they belong.
Tip #5: Actively listen and ask questions
You're not sure whether a certain term might offend someone? Not a problem! Just ask your coworkers if it's OK to use the term.
Don't forget to actively communicate and listen to your colleagues (especially those from marginalized groups) when they talk about the things that might insult them.
Tip #6: Focus on building trust
A Communication Strategist and an Associate Professor at Pace University in New York, Dr. Aditi Paul, emphasized the importance of representation in a corporation, as it increases the chances that the teams will be sensitive toward a broader, more diverse audience.
Moreover, she highlighted another important factor for an inclusive workplace: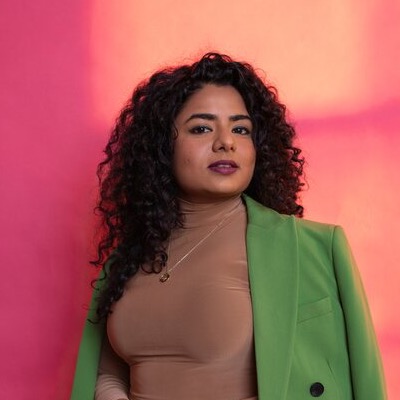 "Together with representation, the corporation should foster a culture of psychological safety whereby employees feel safe to bring up matters of discomfort, harassment, and exclusion without any fear of retribution."
To rephrase her words, work on building trust with your coworkers, and they'll feel free to express themselves and achieve their full potential.
Tip #7: Promote policies and initiatives
For everyone in your company to be in accord regarding DEI, make sure they are aware of:
Your company's official position on DEI matters,
The expectations placed upon them, and
The vision they are working towards.
Also, your HR department should embed diversity, equity, and inclusion in their recruitment and onboarding processes and communications.
Tip #8: Engage with external events
To promote diversity, equity, and inclusion, include significant days for your employees in your internal communications calendar.
For example, raise awareness among employees of why people may be fasting during Ramadan. This shows you care about your coworkers.
You can also participate in external events, such as various awareness days and events such as Pride or Black History Month.
Tip #9: Model the behavior you would like to see
Lastly, practice what you preach.
Having a DEI policy without practicing it means nothing. Do your part, and, step by step, you'll reach your DEI goals.
—
Further reading
This is just a summary of an article previously published on the Pumble blog.
To learn more about diversity, equity, and inclusion in workplace communications, we recommend reading the full article: