At the beginning of May, we were honored to see our VP of Customer Experience, Jovana Kandic, represent CAKE.com at the second annual Adria Summit.
The conference was simultaneously held in Umag, Croatia and Portoroz, Slovenia. Attended by hundreds of business leaders from around the region, the Summit provided a space for discussions of the future of digital commerce.
Over 80 industry experts were also invited to participate in panels on a variety of topics, ranging from LinkedIn outreach to artificial intelligence, and more. One of those speakers was our very own VP of Customer Experience, Jovana Kandic.
Kandic had previously represented CAKE.com (then COING) at the first Adria Summit in 2022, where she spoke on a panel about Managing Customer Experience with Ever-changing Industry Trends.
This year, Kandic took the stage once again to participate in a discussion titled Sailing the Troubled Waters: Staying Relevant and Winning Customers During Market Turmoil, which took place on Friday, the 5th of May, at Kempinski Hotel Adriatic in Umag. Other panelists included:
Moderator Zvonimir Mrsic, Operating Partner of Spitzberg Partners LLC,
Branislav Vujovic, Founder and supervisory board member of New Frontier Group,
Aleksandar Stevanovic, Director of PwC Strategy & Operations Consulting, and
Erich Cossutta, Founder and President of Dragon Maritime Group.
During the discussion, Kandic highlighted the biggest challenge regional e-commerce businesses are facing — customer convenience. In her opinion, people will always choose a service that can deliver the product they want in the quickest and most convenient way. Therefore, if businesses wish to stay relevant in the global marketplace, they must consider the experience of their customers.
After the panel, we asked Jovana to share her thoughts on this year's Adria Summit:
"Participating in discussions about the future of Internet-based industries always leads to new insights, so I'm grateful to have gotten the opportunity to attend this year's Adria Summit. The topic of my panel was inspiring as well as current. And, of course, I couldn't have asked for a better group of panelists to share the stage with."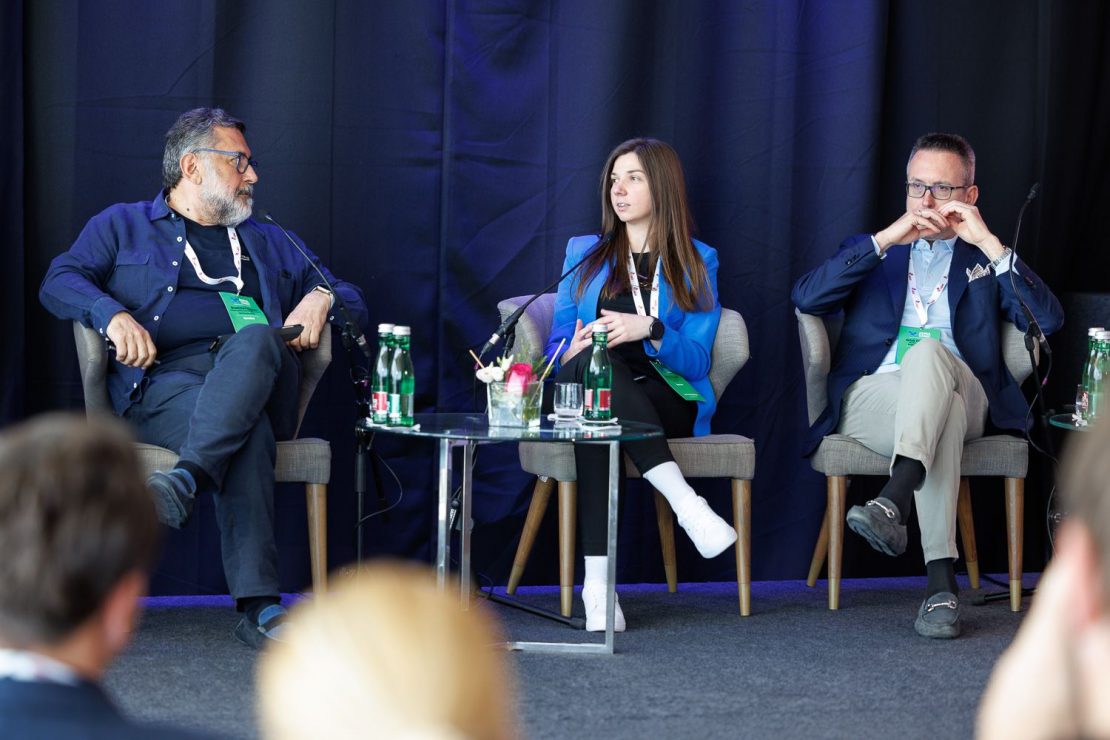 About the Summit, in broader terms, she added:
"I was impressed with the scope of the event this year. Everything, from the location to the attendees, was top-notch. I'm looking forward to attending many Adria Summits in the future and seeing how the e-commerce and SaaS industries grow together."
Likewise, CAKE.com looks forward to seeing the connections made during the summit lead to exciting new collaborations and fruitful partnerships in the future.
Till next year!